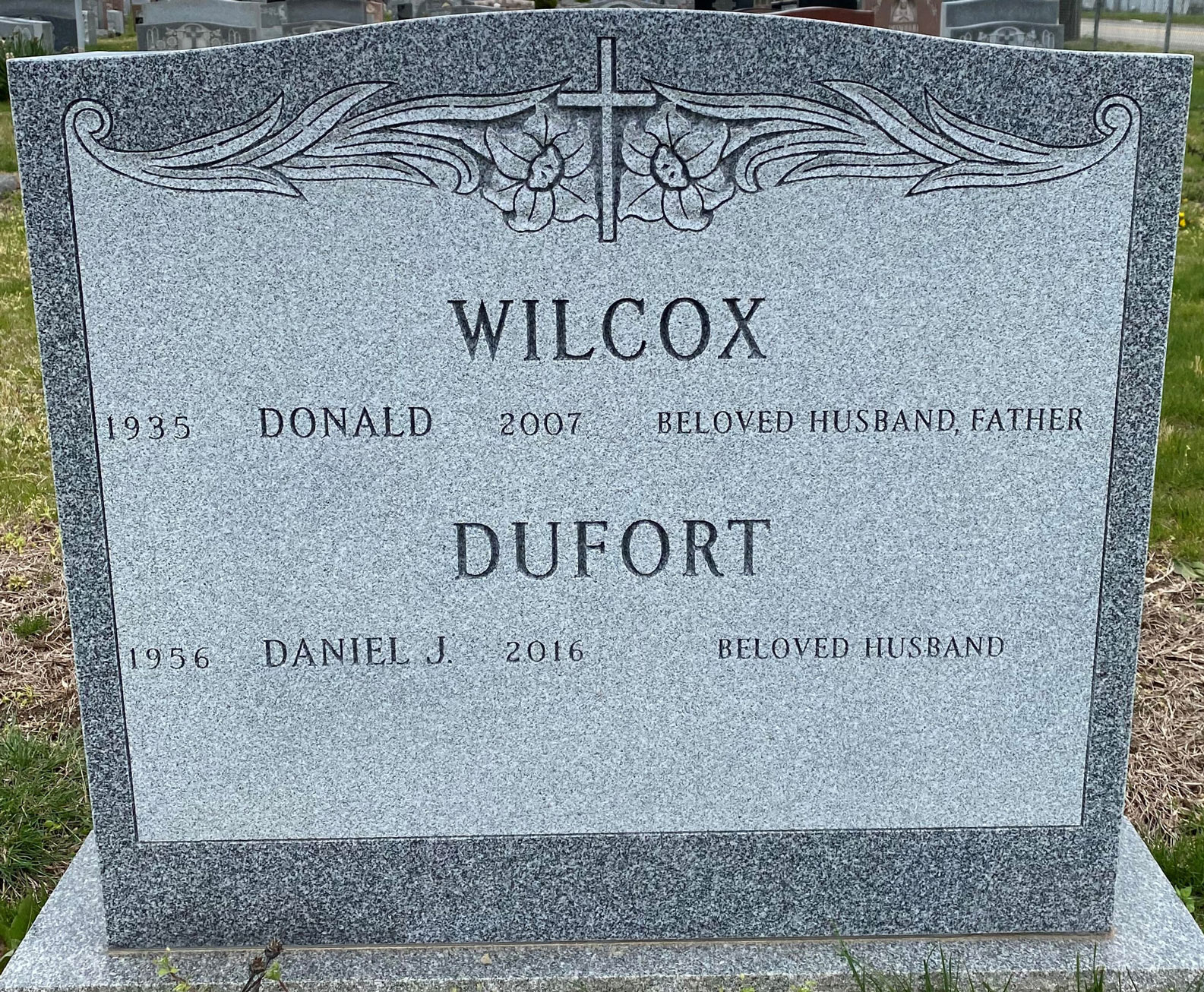 A monument that reflects the achievements, passions and legacy of your loved one is the best way to commemorate their life. At St. Charles, we work our hardest to make this planning and purchasing process effortless during your difficult time. Guiding our community through a painful period with sensitivity, grace and compassion remains our highest priority.
St. Charles includes double-process monuments in our all-faith monument specials, which can accommodate all cultures and backgrounds. Therefore, we strongly recommend these particular memorials. These double-process monuments are brighter, more legible and altogether more durable, lasting for generations to come. Between the gorgeous, enduring material and captivating 23K gold leaf lettering, these monuments are an eternal tribute to the legacy of your loved one. In this post, we'll discuss double-process monuments and why they're a better choice than single-process.
What is a double-process monument?
Many monument dealers these days will sell their product for a cheap price. However, the final product will reflect that lapse in quality. They'll pale in comparison to the sharp, stunning look that defines our tombstones. Double-process monuments are cut with a stencil, and then sandblasted. On the other hand, single-process monuments are only sandblasted.
What difference does the double-process make?
The longer and more involved process will produce a monument with a sharper image and a more refined look. Some monument dealers may say that their products are two-tone, these two tones may appear as two similar shades of grey. Conversely, St. Charles' double-process monuments have a more resolute color distinction. Tombstone symbols like floral designs, hands and more will also have more depth and texture, which will endure for a longer period of time.
Pictured below, the single-process monument without much clarity or definition. The double-process monument on the right is much crisper, with more lively colors.

Steel Lettering
Designs can add depth by capturing the spirit of your parent, spouse, friend or family member. However, prominently displaying the name is paramount to a long-lasting gravestone. Letter inscription is cheap, but we use steel and 23K gold leaf when lettering our double-process monuments. This gives them a sharper appearance and prevents them from suffering the same weathering and erosion process that other monuments experience.
Pronounced Monument Shape
Single-process monuments have the form-giving curvature at the top that we all normally associate with headstones. Double-process monuments are cut more precisely to accentuate the elegant ovular shape. This will make for a much more beautiful spot to hold a funeral or visit over the years. If this particular shape doesn't interest you, we can still accommodate you with plenty of other options.
Even More Durability
The material of the gravestone is important as well. If you are looking for a headstone to last through the ages, consider purchasing a St. Charles monument.
---
Conclusion – St. Charles Monuments
The monument selection process is extremely personal and heartfelt. We possess the skill and attention to detail that will make for a strong, lasting testament to you, your family member or friend's life.
St. Charles Monuments creates beautiful and durable cemetery monuments and memorials for our customers. Additionally, we're a family-owned and operated business serving our Long Island community for over fifty years. Contact us today to find out how you can prepare a monument for yourself or a loved one.