Represent Your Loved One
As a respectable, family-owned monument dealer, St. Charles Monuments will create personalized monuments to meet any cemetery's rules and regulations. While some cemeteries may have more restrictions than others, most will still allow a personal area on the monument for your loved one. Once you have decided on a cemetery where you would like to have your memorial present, one of our consultants will guide you on what specific options that cemetery allows. Each cemetery has its own rules regarding the size, shape, design and material allowed to be used, at St. Charles we have full knowledge of these regulations, and maintain constant communication with most cemeteries in Long Island, and the Tri-state area.
A personal emblem is commonly used to represent who your loved one was, or something they enjoyed. When creating a memorial, our goal is to tell your family's story for future generations. A personalized monument can be any shape or size, however some cemeteries will restrict the size of the personal emblem. Our consultants at St. Charles Monuments will be able to guide you though creating a personalized monument for your loved one. Below you can view some options for personalizing a monument, if you don't see the option you're looking for below contact us and we will work with you to create exactly what you are looking for.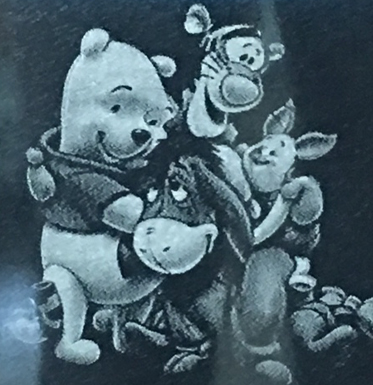 Personalized Monument Options
Emblems: Emblems also enhance the personalization of a loved ones memorial by honoring the achievements and displaying their passions. Choosing to highlight love for sailing with an image of sailboats, or honoring the active duty in military with a flag will help create custom monuments that stand the test of time.
Monument Type: The first step in personalizing a monument is to choose the type of monument, the size and shape of the monument will help guide your choice on the length of your epitaph, or size of the photograph you would like etched on. The most commonly used types of monuments are upright, flat markers, and slant markers. Although the previous three are our most common, our expert craftsman are able to create custom shapes and sizes if necessary.
Engraving Artwork: We have the ability to take a piece of artwork and etch it onto your loved ones memorial. We have three engraving options sandblasting, hand carving and laser etching. Laser etching will allow and exact duplicate of the chosen artwork to be present on the headstone.
Photos: Another option for personalizing a loved ones monument is to have a photo laser etched onto the stone. Our state-of-the-art laser etching machine will capture of detail of the photo which allows for a very clear image to be displayed on the stone. We recommend choosing black granite when laser etching a photo onto your headstone in order to capture a sharp contrast.
Epitaph: These short bits of text have been written on memorials for centuries, epitaphs are short words or phrases that are written in memory of a persons life. Epitaphs normally consist of religious verses, poems, famous quotes or custom words. Choosing to have an epitaph etched onto your loved ones monument is a great way to honor a person, and express a bit of their personality through words.