Monument Inscriptions
If you have a headstone already in the cemetery that needs new lettering added, St. Charles Monuments can help. An inscription is one of our many memorial services we offer. We will provide you with a free estimate, under no obligation.
It is our preference to create a trial of how the inscription will read. Our team of talented craftsmen will match any existing size and format. To guarantee accuracy, we will go in the cemetery first to inspect your family memorial. All engravings are done on site without ever having to remove your monument from the cemetery.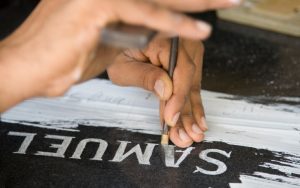 Lettering Services
Adding a name or new inscription on an existing headstone is simple and effective with St. Charles Monuments. We have fulfilled many customer requests including adding a name, date, inscription or all three to an existing memorial. Without having to remove the headstone or memorial from the cemetery, we are able to add any new lettering or design on-site.
Our professional engravers and designers will pay strict attention to the letter style, font, and the technique that was originally used in order to match your headstone exactly.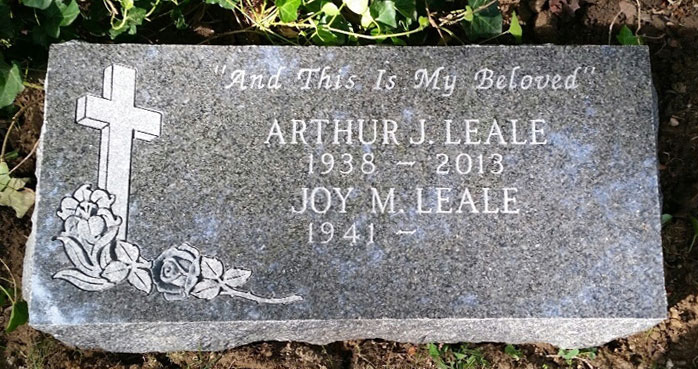 Monument Lettering Types
While St. Charles Monuments are pros at the traditional sunken style of monument lettering, we also are proficient in other types of lettering. Names, dates, inscriptions, and designs can be frosted, polished, outlined, raised and more! These types of lettering require great skill and technique. When you visit our showroom or view our upright monument designs, you will know for sure that St. Charles Monuments is the right choice.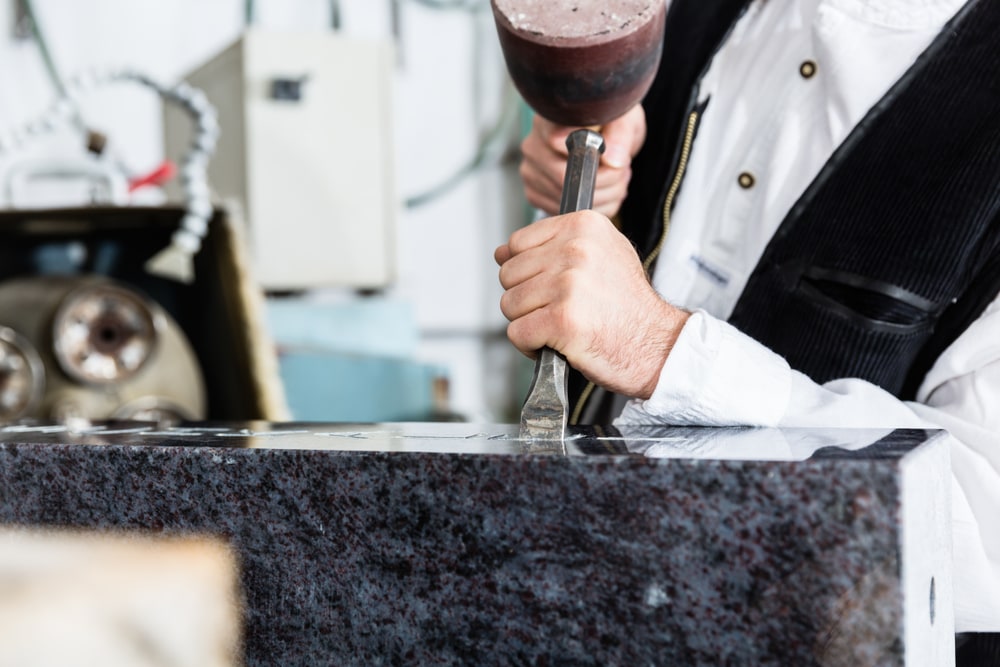 Along with monument inscriptions and lettering, we also offer photo engraving options. Choosing the design and style, is one of the first things to consider when purchasing a headstone. At St. Charles Monument, we help you guide you through the entire process and always provide a final proof of the headstone before having it crafted.
For More Information, Visit Our Showroom on Wellwood Ave. in West Babylon
Price: $475.00
Deposit Required:
Product Info: Add new lettering to an existing memorial standard time frame 4-5 weeks
Character Length: 20*
*Price per additional character is $8
---
Price: $550.00
Deposit Required:
Product Info: Add new lettering to an existing memorial standard time frame 4-5 weeks (time frame can vary depending on society and cemetery)
Character Length: 80*
*Price per additional character is $8