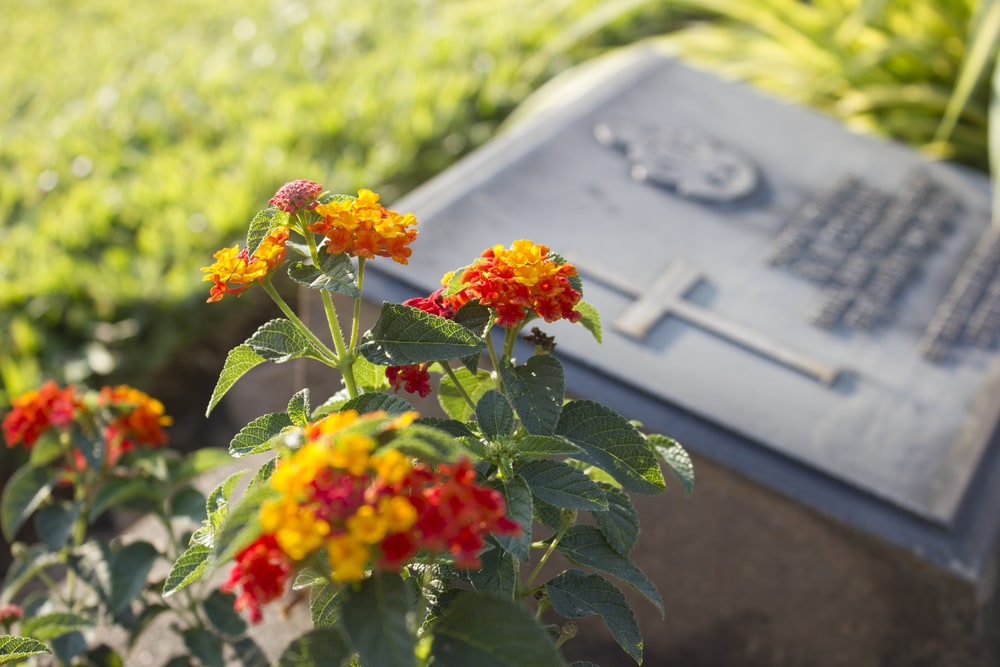 If you visit a cemetery, you will notice a lot of symbols engraved onto many headstones. You may think that these symbols are chosen for headstones at random, but that's far from true. Each symbol that is etched onto a gravestone has a very specific meaning. Usually the symbol has some sort of significance to the one who has passed. In order to understand these symbols, we have listed some popular ones below along with their meanings.
This post has been updated as of August 2019. It was originally posted in February 2017, and has been edited for accuracy and updates on our services.
When a loved one passes, there are many considerations when planning a mural and memorial.
Cross:
Not only is a cross recognized as a symbol of the departed's faith, but also signifies resurrection. When found in a military cemetery, it also symbolizes trials, victory, and reward.
Star:
In headstone inscriptions, stars represent divine guidance. There are usually two different kinds of stars that you might see on headstones. A five pointed star represents the Star of Bethlehem. A six pointed star stands for the power of God's creation.
Bird:
A bird is representative of the departed's soul. The message of a bird inscription is that the departed's life and spirit are eternal. Additionally, it also can represent "God's peace".
Poppy:
An inscription of the poppy flower is an especially popular symbol. The inscription of a poppy represents eternal rest.
Anchor:
If you see an inscription of an anchor, it usually means the person buried there was a lover of the sea, or in the navy. In spiritual terms, an anchor also will symbolize hope and strength. On the other hand, an inscription of an anchor attached to a broken chain means that life was cut short.
Moon:
A moon on a headstone can appear rather mystical. If you see a moon engraved on a monument, it stands for death, rebirth, and victory.
Rose:
Monument engraving of a rose is meant to symbolize love, hope, and victory. The rose also means purity of soul.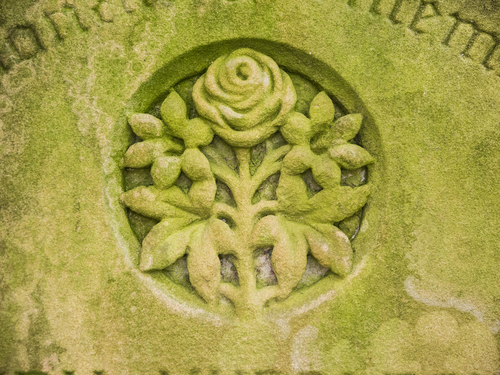 Triangle:
You may be surprised by the symbolism of an engraved triangle. It usually stands for truth, equality, and holy trinity.
Heart:
A heart on a headstone of course means love and devotion for the departed. Sometimes there are two hearts engraved on one monument, which specifically represents a happy marriage.
Sword:
A sword on a gravestone stands for protection of the departed from God. Therefore, it is meant to guard the grave from any negative energies.
---
Conclusion
These are actually only a handful of monument engravings you will see in a cemetery. Many other popular symbols exist, and they are fascinating to learn about.