This post was originally published on January 9th, 2015, and has been updated with more information.
When it comes to memorializing a loved one, there are dozens of different types of monuments to choose from. While some are more common than others, all of them accomplish the same purpose. Personalized details and beautiful inscriptions with religious symbols all add to a fitting memorial, regardless of the style This post explores the three most common types of monuments: the standard upright monument, the slant style, and the foot marker.
Types of Headstones
As you purchase a monument for your loved one, the type or style is often the first choice you will make. Having an understanding of the various monument styles will allow you to make a fully informed decision.
One important factor to consider is the regulations at the local cemetery. For example, smaller cemeteries may allocate less space, eliminating the possibility of using an upright monument. At St. Charles Monuments, our team is always available to answer questions about these decisions. When you are unaware of the space restrictions, our team is also happy to inquire on your behalf.
Upright Monuments
Upright monuments are the most common style of headstones in both modern and historic cemeteries. As the largest option for headstones, these monuments clearly and vividly display the inscription, which is visible from a distance. This ample space allows for a beautiful presentation of the name, symbols, and other elements with striking detail. A skilled monument craftsmen can shape this type of headstone in a number of ways.
To allow for extended durability, upright monuments can be lifted on a base. This extra height prevents damage from a lawnmower, and may also limit weathering damage.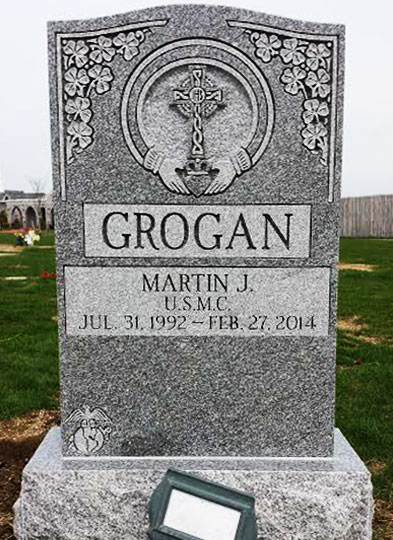 However, this larger size may also raise a few concerns. These monuments are often more costly than smaller headstones. Also, given the larger size, upright monuments may exceed cemetery space restrictions.
Slant Style Monuments
Slant markers are a nice alternative to upright monuments when looking to save on space or budget. After uprights, slant style monuments are the second most popular style of headstone. These monuments still offer plenty of space for complete inscriptions, including name, epitaph, dates, and symbols. At a lower price point, this more affordable option still allows for a beautiful and commemorative headstone.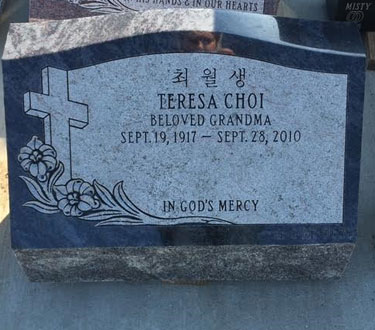 Slant style monuments are designed to be slightly different than the typical upright monuments. They are normally beveled at the top, with the bottom measuring about a foot in width. They often sit on top of a granite base, which can prevent damage. Slant markers can also be specially designed to hold the cremains of a loved one.
Footmarker Style Monuments
Footmarkers are the least expensive style of monument available. These smaller monuments lay flush with the ground or slightly raised, rather than at an angle. Because they are lower to the ground, foot markers are more susceptible to damage from mowers than other monuments. However, with routine maintenance, our skilled monument artists can easily repair any monument.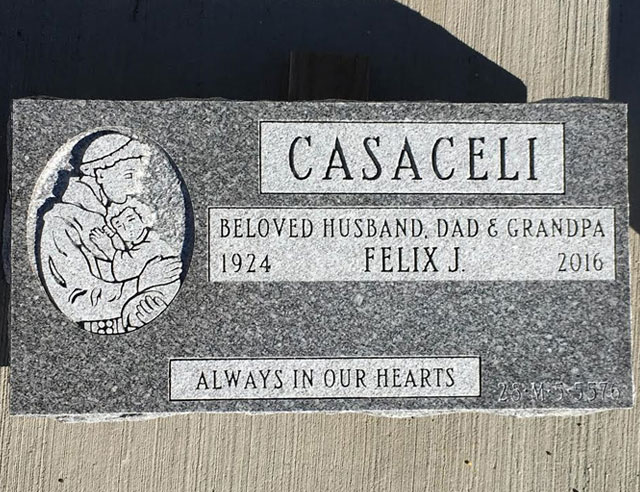 While they can still be personalized, foot markers do not offer the same level of customization as other styles.
Garden Statues
Although they are not cemetery monuments, garden statues offer a unique way to honor your loved ones. Placing this statue in a backyard, community park, or a favorite place of your loved one is a great way to commemorate them.
A skilled monument craftsman can create a statue of any shape, size, style, and color. You can also choose to include personalized text, depending on your preferences. There are endless possibilities for customization.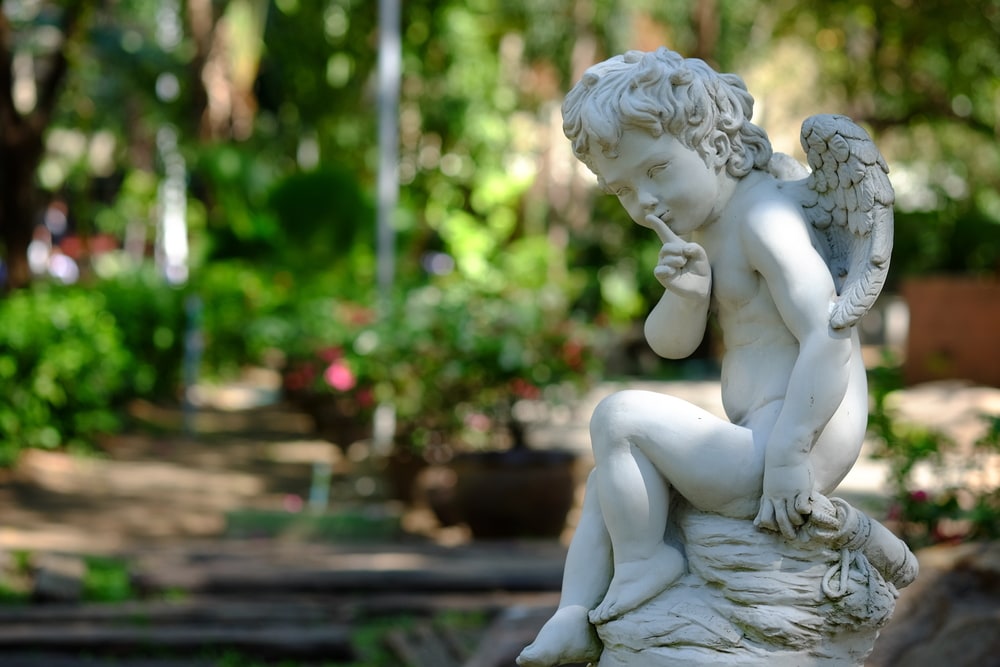 Granite Memorial Benches
Granite benches are not conventional cemetery monuments, in that they are generally not placed with the body of the deceased. Often, granite memorial benches can be placed in a church courtyard or other area for family and friends to appreciate. These benches can be personalized with beautiful images of the loved one, or a favorite musician. Quotes, names, and other information can also be inscribed.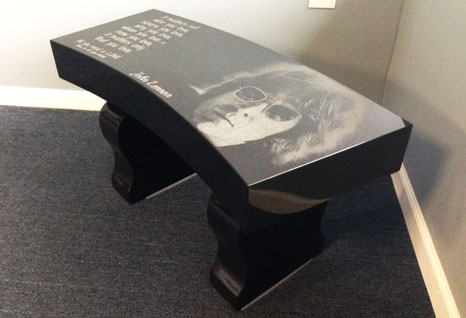 Columbaria and Mausoleums
Cemetery policies differ about burying cremated remains. However, laying ashes to rest in a columbarium is a common choice. This structure offers a place for families to place the ashes, with a commemorative urn or niche. Mausoleums are generally intended for entire families, and offer a more private resting place.
However, these commemorative benches can be placed in other areas. For example, placing a granite bench in a backyard is a profound way to keep a loved one in your thoughts.
Finding the Right Type of Cemetery Monument
Before making a final decision, you should consider your family's budget and the cemetery's space restrictions. Our team is always available to answer your questions, and ensure that your monument fits your needs.