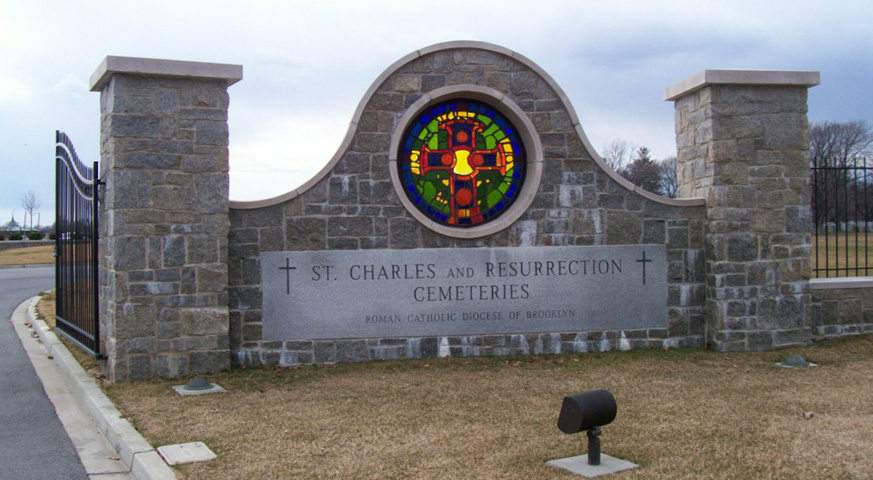 At St. Charles, we place a high priority on crafting a beautiful monument to honor the lives and legacies of your loved ones. We guide you through every step, from choosing the inscription to cemetery considerations. Caring for your memorial can help increase its longevity.
Maintaining the quality of your loved one's monument can be a daunting task. However, with the right care, a well-maintained headstone can preserve their legacy. Additionally, caring for a monument is a delicate process. We've taken the time to outline some of the best practices for maintaining your monument's luster and integrity. Purchasing the headstone is a permanent investment. Following these tips will help protect your investment.
Before you Clean Your Monument:
Before we acknowledge any tips to aid in the maintenance of your memorial, it's important to answer one question. Is the stone cleanable?
Does your monument show signs of chipping, flaking, or deterioration? If this is the case, do not clean. Essentially, you'll do more harm than good. Cleaning a stone in these conditions can encourage further deterioration. You might want to consider a professional restoration or duplication of the monument to preserve your loved one's memory for many years to come.
Tips for Cemetery Monument Cleaning:
Assuming there is none of the aforementioned physical damage to the headstone, then it's safe to move forward with cleaning the monument. It's important to note that, when washing the stone, do not use household cleaners as they can contain harmful chemicals that may degrade the integrity of the memorial. That being said, per gallon of water used, you may mix in an ounce of non-ionic detergent.
When cleaning, it's best to start at the bottom and work your way to the top of the stone. This helps prevent the lingering or dripping of acids or pigments down the fascia of the stone – potentially causing staining.
Always avoid the use of wire or metal brushes, as these can permanently damage and chip the monument. It's safer to use a soft toothbrush or nylon brush, as these will more delicately remove dirt, fungi, or lichen.
Similarly, never use a power washer when cleaning a memorial – they encourage water retention (which can harm the long term integrity of your stone). They can also permanently erode part of the monument away.
The best practice is to use bottled spring or distilled water to remove excess debris from the stone, following up with a soft dry pat with a soft cloth.
For some additional cleaning tips, visit our post outlining cleaning guidelines.
What If It Won't Come Off?
In most cases, a stone may be cleaned solely through the use of water, but sometimes long term exposure to the elements can make it difficult to restore a memorial to its original beauty. As part of our commitment to the long term memorialization of your loved one, St. Charles Monuments does offer professional monument cleaning services which can help with the longevity of your monument.
Beyond this, you may want to consider an inscription or base to improve the longevity of your monument and reduce future cleaning efforts.