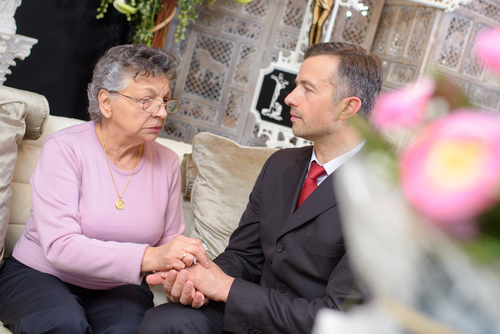 For years, St. Charles has provided services to bereaved Long Islanders, to help them honor their loved ones and ultimately heal. Following the death of a loved one, choosing the right monument company is critical for you and your family. Our monument craftsmanship is, essentially, a way to pay tribute to lost loved ones. Thus, we guide you through every step, from the inscription to choosing a cemetery.
What you may not know is that there many other ways, aside from crafting a headstone, to honor your loved one's legacy. Essentially, once the headstone has been placed and the burial is complete, there are more ways for you to memorialize them and help yourself to heal.
In this post, we've gathered unique ways to memorialize your loved ones. And you may find that many of them help you to move on and heal. Furthermore, they can also be a huge comfort to you and your family members.
1. Annual Reunions/Vigils
Many families, after the burial, want to regularly honor their lost loved ones. Naturally, this is understandable. Obviously, keeping lost loved ones in your thoughts is never a bad thing. Moreover, you can keep their legacy alive with annual reunions or get-togethers to honor them.
Scheduling annual events to memorialize those we've lost is a wonderful way to help families heal. Indeed, candlelight vigils or cemetery visits are great ways to honor your lost loved ones and keep them in your thoughts. Also, you can schedule regular headstone cleaning and maintenance. Additionally, they're an excellent way to keep their memory alive. In a way, they can help to "introduce" them and their lives and legacies to younger family members.
2. Create a Memorial Webpage
A memorial webpage created to honor a departed loved one can be an enduring and accessible tribute. And with these, you can create a page and give friends and family members access. You can create an independent website or a memorial group via social media.
Anyone invited to the page can share photos, stories, etc. Additionally, anyone can participate, regardless of their location. Furthermore, it's a great way to remain connected with friends and family member all over the world and remember your loved one.
3. Create a Memorial Scrapbook
If the Internet doesn't interest you, this is a great avenue to take. Essentially, putting together a book, filled with photos, anecdotes, quotes and memories can be an incredible way to help you heal.
Furthermore, you can encourage others to contribute. Ask friends and family members to create a page in the book filled with their personal photos or memories. Enclose any sort of mementos or pictures you wish to create a keepsake worthy of your loved one. Ultimately, this can be another way to express yourself and greatly expedite the healing process.
4. Create a Charity in Their Name
Many times, families will lose loved ones who were generous, helpful and charitable people. Of course, the most appropriate way to keep their legacy alive is to establish a charity in their memory. In addition, this is sometimes done for pet memorials.
Naturally, this is the most noble and selfless way to memorialize family members. Basically, not only will their memory endure, but many people will benefit from it. First, you should remember who they were and what they stood for. Was there anything they were passionate about, or a cause they held dear? Of course, if there were, that's the best place to start.
Essentially, there are fewer more meaningful ways to honor the legacy of a lost loved one.
Conclusion
Here at St. Charles, the process of saying farewell to loved ones is one we hold in the highest respect. Therefore, memorializing your loved one in these unique ways is highly recommended. Ultimately, they'll not only keep their memory alive, but help you and your family to heal.