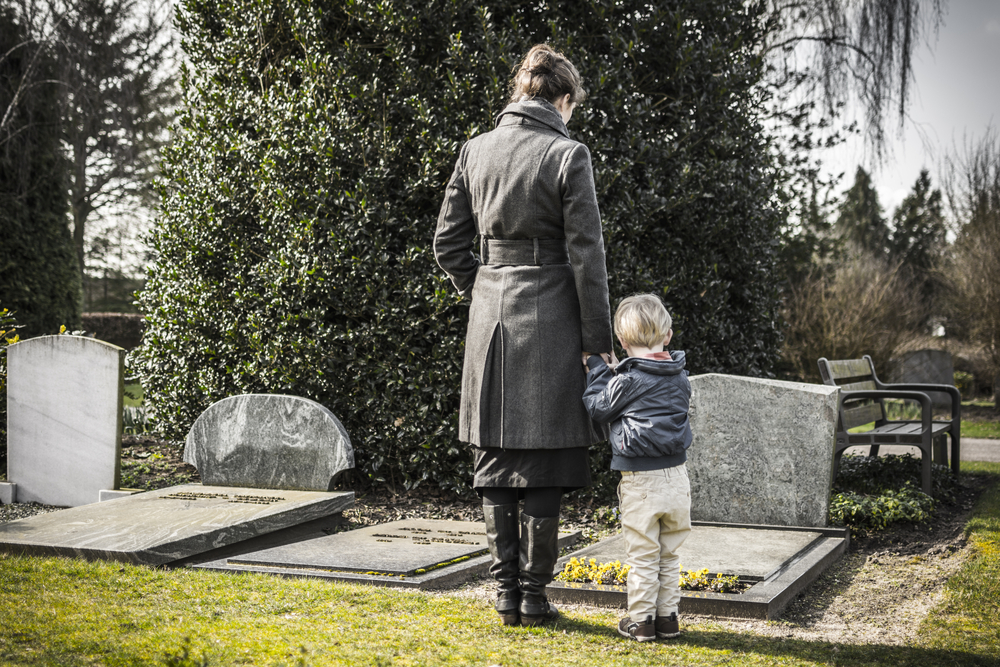 For generations, we've collectively been trying to figure out how to survive painful losses. Admittedly, there's no worse pain than the loss of a loved one. At St. Charles, we help Long Islanders heal by crafting custom monuments that are a tribute to their loved ones' lives. Furthermore, these days there are a diverse range of other ways to help heal from grief.
From support groups to counseling, there are many ways for us to face our losses and survive the death of a loved one across many cultures. In addition, a more recent concept involves mourning rituals. Many people who suffer losses engage in mourning rituals to help heal and move on from a loss. In this post, we'll discuss various mourning rituals and how they can help you heal. Read on to find out more.
What Is a Mourning Ritual?
Dr. Alan Wolfelt, a leading expert on grief and death education, describes a mourning ritual as a "symbolic activity that helps us, together with our families and friends, express our deepest thoughts and feelings about life's most important events." In fact, studies have proven that mourning rituals have a positive psychological effect on the bereaved. Furthermore, they greatly help to ease the pain of grief.
A mourning ritual can be anything you feel honors or represents your lost loved one, or a unique way to memorialize them. In short, it can be any ceremony that brings you, your family or friends together to pay tribute to the life of someone you've lost.
Example of Mourning Rituals:
1. Cook Your Loved One's Favorite Meal
Ancient Mayan civilizations used to prepare food for their lost loved one to bring them into the afterlife. With this in mind, why not try to give it a contemporary update? This can not only honor your loved one, but also bring people together.
Preparing your loved one's favorite meal, especially if they were your spouse, can have several very symbolic benefits. It's a way of honoring and paying tribute to them. Also, it's something you can do with friends and family – why not have everyone prepare a portion of the meal together? You can reminisce as you cook, and essentially, use the time to fondly remember your loved one. This mourning ritual is a way to remember someone you've lost in an enjoyable way.
2. Create Art in Their Memory
Much like how we at St. Charles make stunning custom monuments, producing art in memory of a loved one can have the same effect. In essence, they're both enduring and personalized tributes to their lives. Therefore, why not help yourself heal and honor their memory by creating art?
Without a doubt, this can be one of the most therapeutic mourning rituals. You can create anything from a painting, to a sculpture, to a poem. In short, you'll be honoring their memory and helping yourself heal at the same time.
3. Write Them a Letter
Unfortunately, in many cases, we find that so many things were left unsaid when someone departs. Obviously, this can be one of the most frustrating and disheartening feelings for anyone. Therefore, the simple act of writing them a letter can help to mitigate this. Just getting the words on paper can be enormously beneficial for whoever writes it.
You can either keep the letter in a safe place, cremate it with them, or you can bury it with your loved one. Essentially, the most important thing is that you write it. You have the freedom to express whatever you like in this letter, so say whatever's in your heart. Writing a letter can help you to alleviate feelings of guilt, sadness or anger and ultimately help you to heal.

Conclusion – St. Charles Monuments
At St. Charles, we're always here to provide you with custom monuments that honor the life of your loved ones. More than anything, we aim to provide help and guidance throughout a very difficult period. And as we cope with losses from COVID-19, we're determined to make this time of uncertainty and stress substantially less painful for you. For more information on St. Charles Monuments or our services, contact us today.