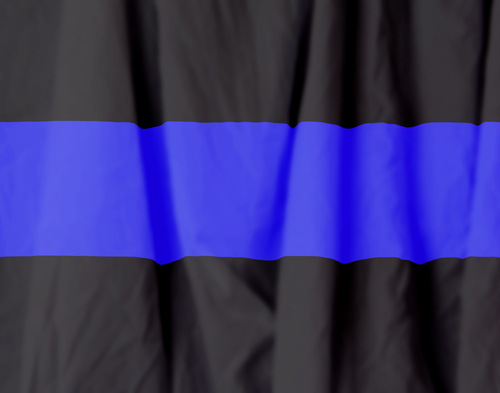 Selecting a headstone that honors your loved one is a meaningful and permanent way to commemorate them. This is especially true when the individual served the community in the police or fire department. Police officers and firefighters selflessly protect those around them, even when the risk is high.
For this reason, many families choose to honor service in these positions on cemetery monuments. In this post, we'll explore the most appropriate Long Island cemetery monuments for police officers and firefighters. Read on for more information.
Police Officer Headstones:
Emblems and Symbols
The way that families choose to customize police officer cemetery monuments can vary. Many families choose to include insignia specifically from local, county, state, and other police departments. However, there are common emblems and symbols to include on a headstone for a police officer.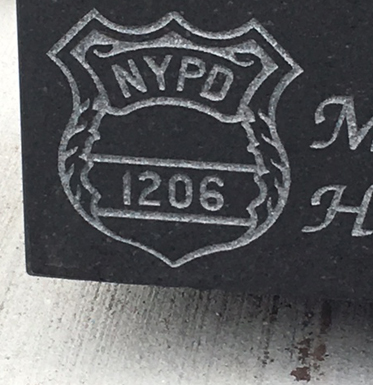 Badge Number: When a police officer spends a long duration of time in a particular department, the badge number is significant. This is a meaningful way to remember and pay tribute to this record of service.
Five Pointed Star: A common symbol in smaller and local police departments, the five-pointed star is often used to identify police officer headstones.
Flag: As a servant of the community, and ultimately the country, the role of a police officer is intertwined with the nation. Including the American flag on a police officer's headstone symbolizes these contributions for the welfare of the nation.
Firefighter Monuments:
Emblems and Symbols
As we mentioned before, there are many ways that families can embellish upon headstones to pay tribute to their service. The most common symbol for firefighter headstones is the Maltese Cross. The history of the Maltese Cross stems back to the Crusades, when knights fought off enemy combatants who used fire as a weapon. Now, the Maltese Cross is an emblem of the fire department, symbolizing protection and honor.
These are some of the other symbols commonly found on firefighter headstones: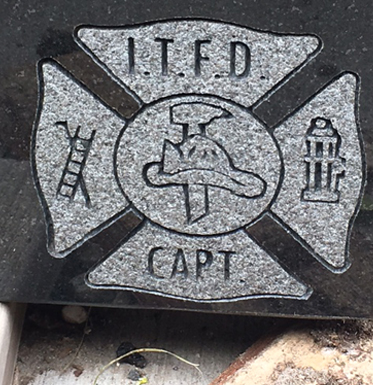 Axes: Firefighters use axes to enter closed rooms or to create ventilation during a call. Including an axe on a firefighter headstone symbolizes dedication, even in the face of danger.
Helmets: The firefighter helmet is one of the most common symbols associated with this profession. For this reason, it's a common symbol to include on firefighter headstones.
Fire hydrants: Fire hydrants provide firefighters with water to extinguish fires, and save lives. This powerful symbol can also be a poignant choice for decorating a firefighter headstone.
Ladders: Because firefighters use them to access high and otherwise unreachable areas to save people in danger, the ladder has also become a powerful headstone symbol as well.
Commemorating With Other Monuments
In addition to a headstone, some families or communities choose to honor police officers or firefighters with other monuments. These types of monuments are unique ways to memorialize those who have passed, while also beautifying the area.
Garden Statues: Garden statues and memorials can serve as a beautiful reminder of people who have passed on. Craftsman intricately create these following specific requests, and they're available in a variety of colors.
Memorial Bench: Granite benches are another common way to memorialize a loved one. They can go in any significant area in the community. This includes parks, churches, and police/fire stations. You can also place them in a yard, or, depending on regulations, in a cemetery.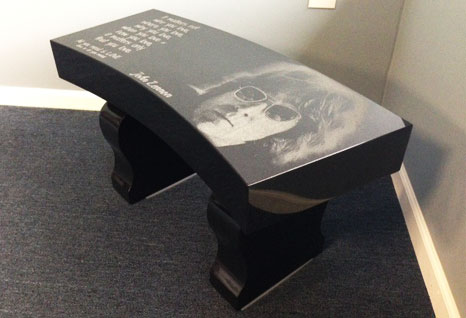 How to Choose a Cemetery Monument for Police and Firefighters
At St. Charles Monuments, our goal is to make the ordering process smooth and painless during this difficult time. Our talented team of artists can create your loved one's monument with the highest attention to detail. Our staff is here to answer any questions that you might have, help you care for your monument and offer exemplary customer service.
Headstone Material and Finish
Headstones of all types are generally constructed from three central materials: granite, marble and bronze. The most common of these choices is granite, primarily because of its durability, and the various finishing options. And, headstone cleaning can remove dirt, lichen, and anything else that might accumulate.
Cemetery Monument Inscription Layout
Depending on the details that you are going to include on your loved one's headstone, the layout can vary. Smaller monuments such as slant markers and foot markers will not have the same amount of space as an upright monument. So, thinking about the headstone's layout can help you determine which details or symbols you are able to include.
Headstone Inscription and Epitaph
Headstone inscriptions generally include the name of the individual, as well as other text. Often, a description of personal relationships– such as "loving mother"– is prominent as well.
The headstone epitaph can speak to the strong character and impact of the deceased individual. Choosing a biblical or literary quote that characterizes them will remind visitors of the times they spent together. Song lyrics are another common choice. For firefighters and police officers, epitaphs that capture their continued sacrifices are profound. There are many epitaphs related to service, which embody the spirit of both of these positions.