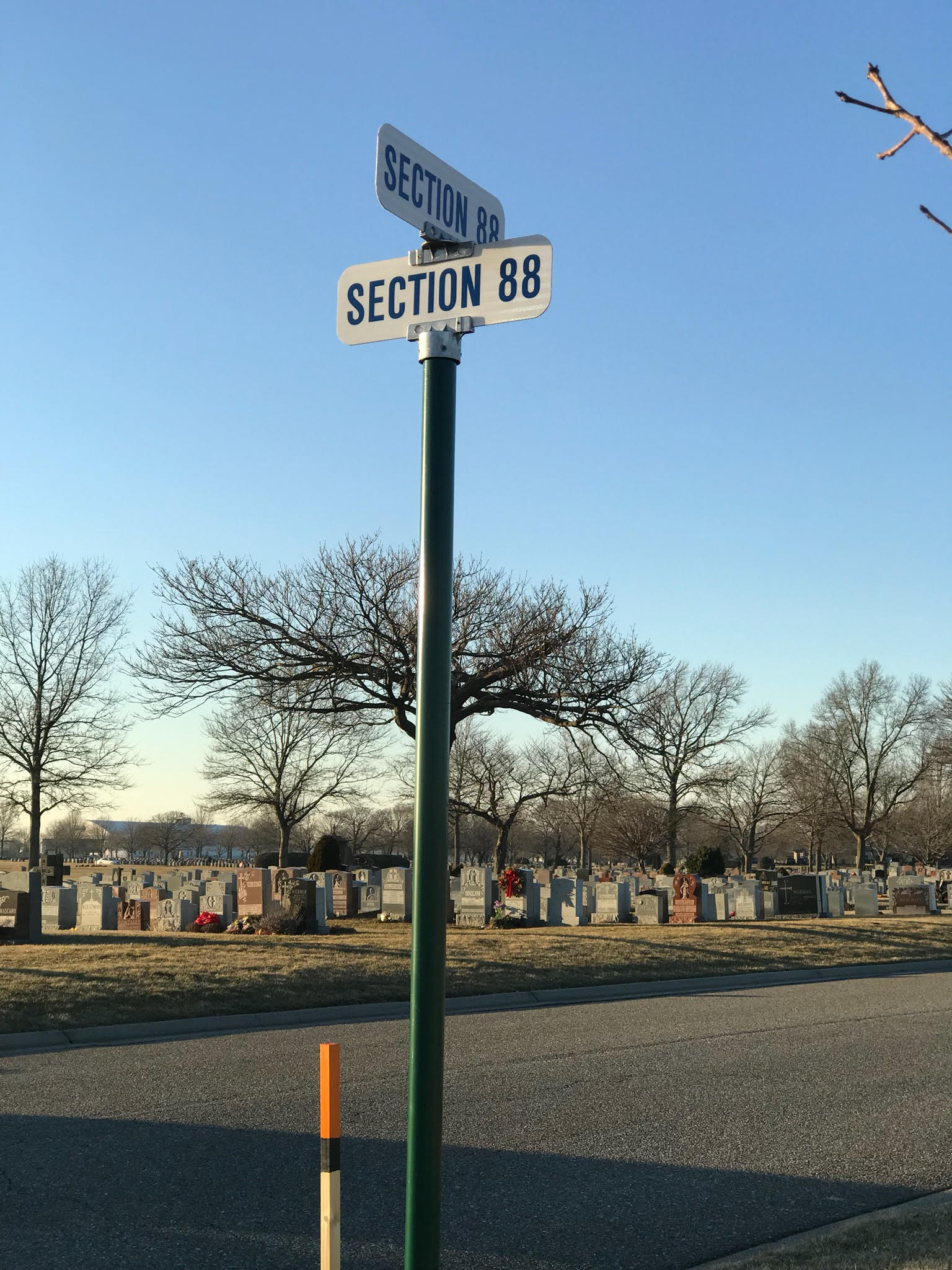 At St. Charles Monuments, we are dedicated to helping families create a suitable resting place for their loved ones with custom, lasting headstones. Over the years, we have provided countless headstones for families burying loved ones in St. Charles Cemetery in Farmingdale. Located next to our showroom, St. Charles Cemetery is owned and managed by the Diocese of Brooklyn. For generations, the Diocese of Brooklyn has maintained a quiet resting place in this cemetery. To better serve the surrounding community, St. Charles Cemetery recently opened Section 88.
Where is Section 88 in St. Charles Cemetery?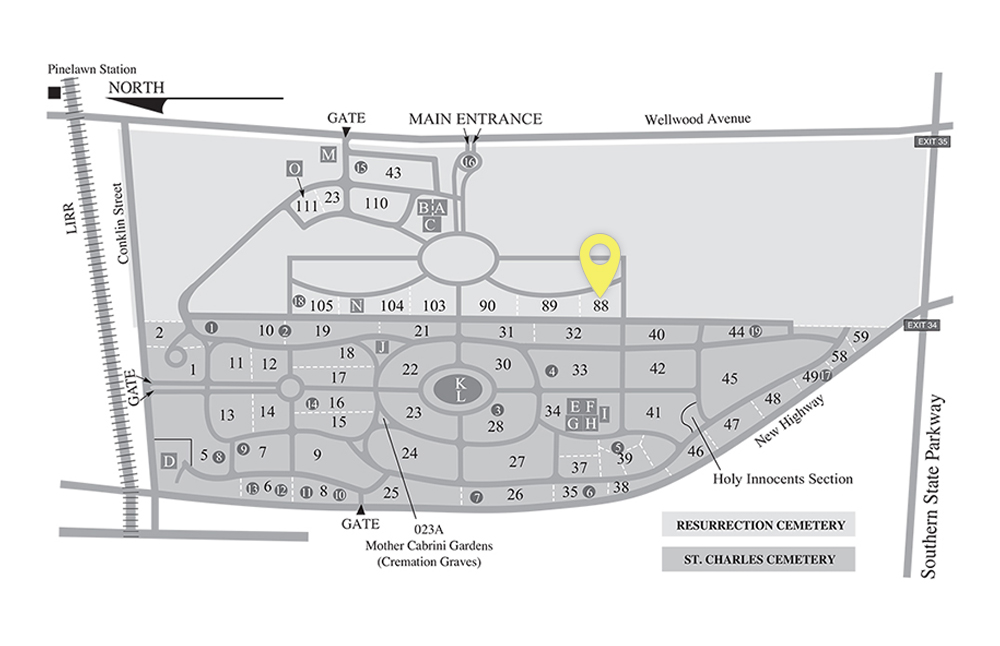 St. Charles Cemetery includes the plot of land that was formerly the Resurrection Cemetery, which was separately owned and managed. St. Charles Cemetery was owned by the newly established Diocese of Rockville Centre, and Resurrection Cemetery by the Archdiocese of New York. The Diocese of Brooklyn then kept both plots of land. This offered a way for Long Island families to rest in the same Catholic cemetery as their relatives.
Section 88 is located in the plot of land that was previously Resurrection Cemetery. It is the southernmost section in this plot of land, and is also adjacent to St. Charles Cemetery. It is easily accessible to visitors who enter the property from the Wellwood Avenue main entrance.
In February, St. Charles Cemetery opened Section 44, which is directly adjacent to the Resurrection Cemetery.
Dedicated to Saint Margaret Mary
Section 88 of contains a shrine to St. Margaret Mary, a figure of great significance in the Catholic Church.
Born in 1647, Saint Margaret Mary devoted herself to God and Jesus from a young age. Early on in her life, she made a vow to the Blessed Virgin, committing herself to a religious life. She had several visions of Christ in her sleep, in which he asked her to spread the love of his heart. Religious leaders initially dismissed these visions. In 1928, however, Pope Pius XI accepted them on behalf of the church. The Catholic Church continues observing the Feast of the Sacred Heart today.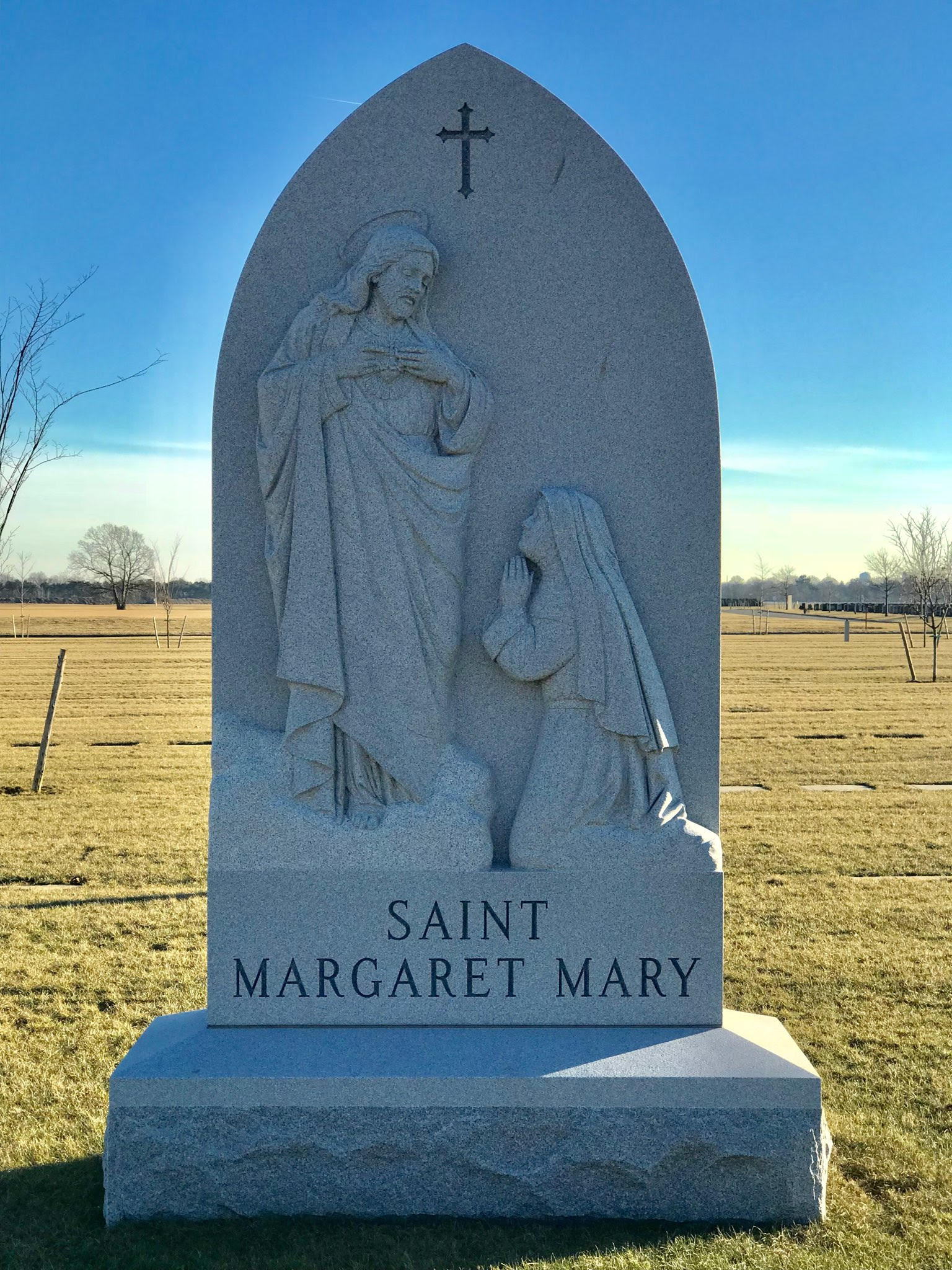 Memorials in Section 88
At St. Charles Monuments, we create lasting memorials for every section in the cemetery. Based on your request, our monument artists can create personalized headstones that memorialize your loved ones. We recommend that you confirm the space restrictions in your loved one's section before placing an order. Our team is also happy to confirm these space regulations.
Personalized memorials generally include the following details:
Some cemetery monuments also include photos, but varies depending on the size and personal preference.
Other Cemetery Sections Still to Open
St. Charles Cemetery is always seeking to better help and serve local families. In the future, they will open sections 89 and 90, providing additional space.
Cemetery Monuments Long Island
At St. Charles Monuments, our team is committed to providing everything you need to make an informed decision. Contact us to discuss the details of your loved one's monument.