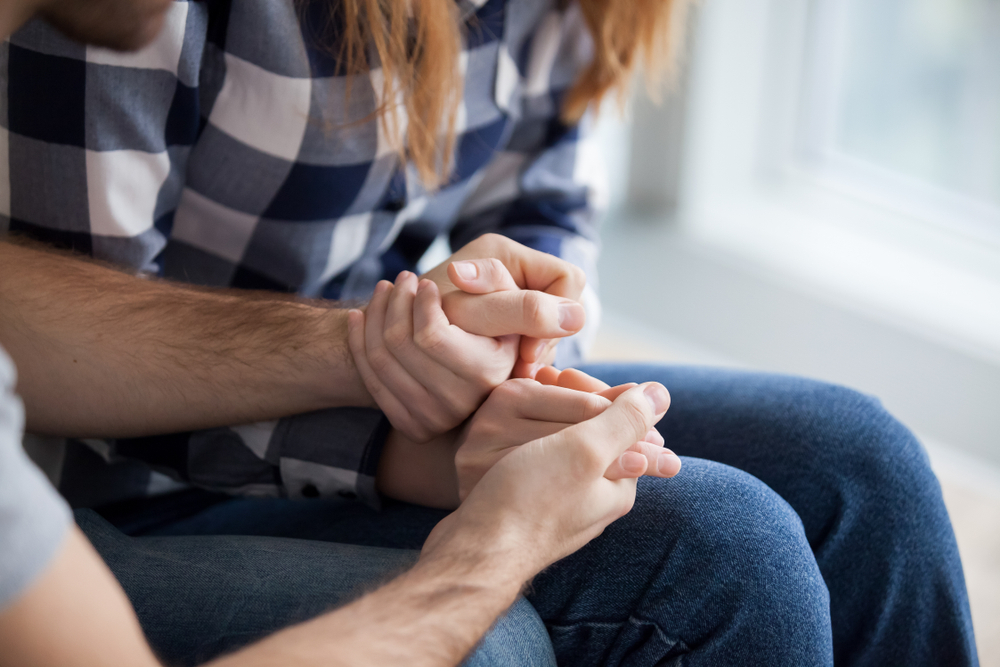 Regardless of the timing, circumstances, or relationship with the individual, suffering a loss can be painful. When tasked with making funeral arrangements and purchasing a headstone, focusing on coping with these feelings can be difficult. At St. Charles Monuments, our team is always available to help you throughout each step of the process. We make it a priority to ensure that the monument buying process is as simple as possible.
Grieving The Loss of a Loved One
Predicting how you or a family member may respond to the loss of a loved one can be difficult. Everyone processes this sense of loss differently, as a result of our unique relationships and experiences. Some people may react with anger or guilt, while others may be in complete disbelief, or shock.
Following the death of a loved one, grief is a completely natural and healthy reaction. Discussing these feelings may be uncomfortable, but finding a constructive way to work through this difficult time is the best way to overcome the loss.
The Grieving Process
Just as the ways that people process grief can vary, the time it may take to fully come to terms with this loss can vary as well. However, taking the time to express and overcome this grief can be important in the healing process.This may involve:
Accepting the loss of your loved one
Acknowledging and confronting your feelings and pain
Relying on support from family & friends
Treasuring the memories of the past, while returning to life in the present
Finding Support After A Loss
Grieving is an emotionally healthy way to overcome these feelings of loss. During this difficult time, you should never feel as if you are alone. Surrounding yourself with people who care about you, including family members who are sharing in this loss, will help you to feel the love that you need during this difficult time. Speaking with friends, colleagues, and mentors can also provide a meaningful perspective about your loss, and help you to overcome this loss.
Grief Support Groups
In addition to relying on friends and family, community support groups also foster a caring and supportive environment. The Bereavement Support Groups of the Diocese of Brooklyn & Queens operates throughout several parishes in the area. This is the same organization that manages the St. Charles Cemetery in Farmingdale.
The people who facilitate these group support sessions are trained to help mourners ensure that they have somebody to speak with, and listen to them. For more information about these Bereavement Support groups, feel free to contact Deacon Mauclair Simon, part of Bereavement Services, at (718) 722-6214.
Cemetery Monuments at St. Charles Monuments
At St. Charles Monuments, we understand and are sympathetic to the difficulties of navigating a loss. Contact or visit our office for more information about our cemetery monuments.