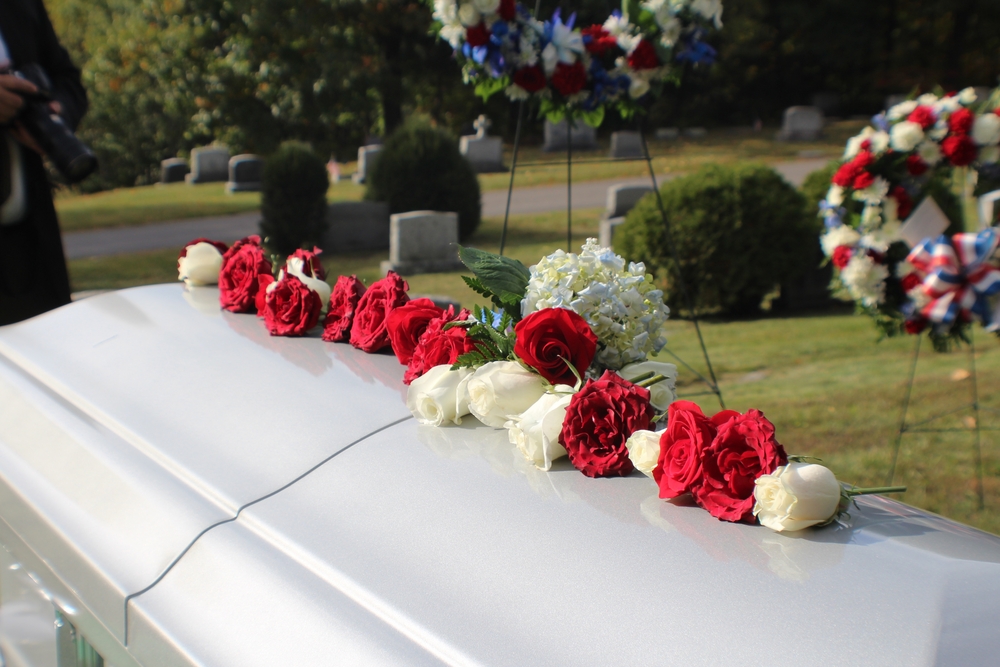 Right now, times are tough for all of us. The coronavirus continues to have a profound effect on our daily lives. Most of us remain in quarantine, unsure just when we'll resume our regular routines. In addition, we've felt profound losses within the past few months. Unfortunately, we're still unable to mourn those losses as we should.
COVID-19 has essentially made it impossible for us to assemble in large groups. Therefore, we're unable to console each others' losses as we normally would. When a loved one dies, it's customary to gather friends and family to pay their respects, either at a funeral home or grave-side at the cemetery monument. However, in the time of quarantine and lockdown, how do we do that? In this post, we'll discuss how we can plan memorials and help our community during the coronavirus pandemic.

Your Funeral Directors' Commitment
Naturally, a funeral director's primary instinct is to console and serve their clients. They understand what a difficult, complex and stressful time this can be. As a result, they strive to do the best they can to help you pay tribute to your loved one. However, right now it's more difficult than usual.
Learning that you're unable to have the memorial you'd like is difficult, upsetting and devastating news. It's bad enough suffering a loss, but the restrictions of COVID-19 make it doubly hard. However, at St. Charles we maintain a commitment to providing you the most unique memorial or monument possible – even during these tough times.
The pandemic forces funeral directors to reconcile their instinct to help with the current restrictions in place. While they want to provide you with the best service possible, they must also protect your health and the health of attendees. Therefore, as of right now they must abide by the recommendations of the CDC and the National Funeral Director's Association. These recommendations include:
Memorial services should not exceed more than ten people. Obviously, you should do your best to limit it to closest friends and family members. This is clearly difficult for families who are grieving. However, try to be understanding during this unprecedented time. Funeral directors must do everything they can to protect the health of clients, employees and attendees.
Services should be held at the gravesite when possible. However, the nature of the disposition could mean attendance within the funeral home is more appropriate.
Social distancing guidelines apply, whether in the facility or graveside. Seating should be arranged to support current social distancing guidelines.
CDC Guidelines
If you would like additional information on the Center for Disease Control and their recommendations, please visit Funeral Guidance for Individuals and Families.

What to Expect
No matter what, at St. Charles Monuments, we are here to help you. A beautiful memorial service begins with a gorgeous, custom monument.
As far as planning a funeral, it doesn't matter if you're planning a small, intimate service or a larger gathering in the future. Regardless of your needs or cultural requirements, to ensure your safety, your funeral director must take additional precautions when discussing arrangements with you.
When you call them to arrange a meeting, they may ask if anyone is feeling ill or if anyone is known to have been exposed to COVID-19. If so, they may request that those individuals stay home or join in the discussion by teleconference.
For your safety and theirs, they may request to discuss funeral plans via phone or video conference in lieu of an in-person arrangement conference. They also should discuss federal, state and local mandates. In addition, they may go over guidelines issued by local cemeteries – these may affect the funeral itinerary. However, as this is a developing issue, these conditions may evolve sooner than anticipated. There's a chance you might not have to deal with these restrictions in the near future.

St. Charles Monuments
Planning a funeral is extraordinarily difficult, especially now. No matter what, at St. Charles we maintain a firm commitment to providing you with a custom monument that's a fitting and unforgettable tribute to your loved one. While planning the funeral may be difficult, at St. Charles, we'll make the headstone creation as painless and stress-free as possible. And no matter what precautions you must take, we'll make sure to fulfill any and all of your headstone needs.