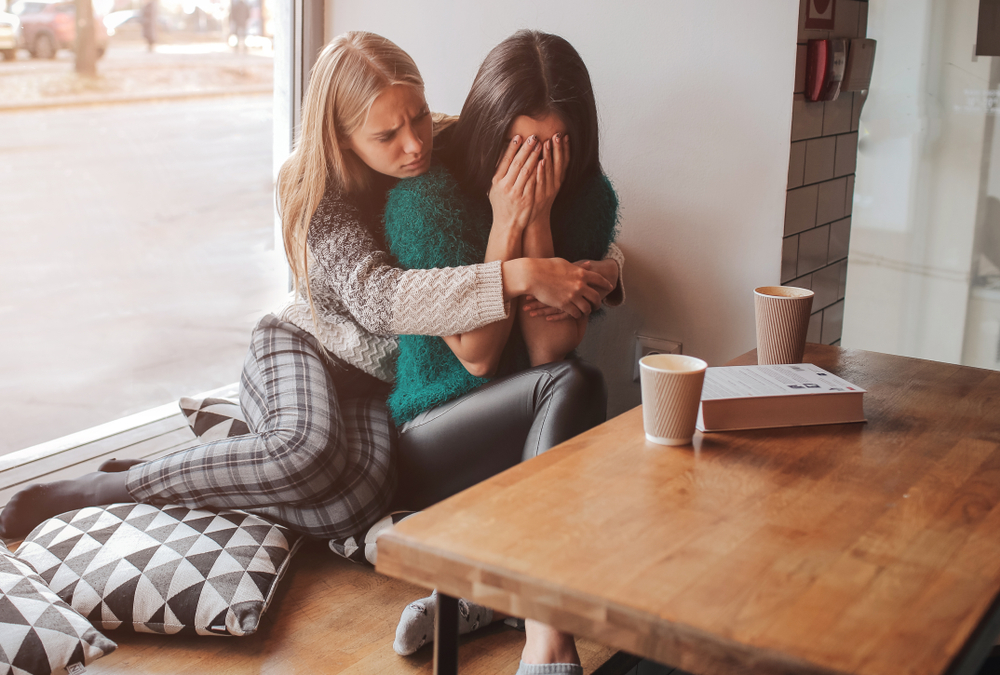 Losing someone you love can be overwhelming, to say the least. And the chaotic circumstances in the aftermath definitely don't help. There's nothing more distressing, confusing or disorienting than someone we love leaving us. And in the event of a spontaneous, unpredictable passing, it's doubly hard to navigate. Suddenly, we're not just grieving for a painful loss. But now, we're planning a funeral/memorial service. It often leaves the person it falls on feeling helpless and unsure what to do. And if no instructions, wishes or directions were specified in end-of-life planning, the family as a whole usually has no idea what they should choose on their behalf.
During moments like this, grieving families often find themselves asking what elements of a funeral are necessities versus extraneous, ceremonial options. We've been serving our Long Island community for decades, and guiding them through the most difficult moments of their lives.  We work tirelessly to make the monument/headstone process as painless as possible, and more than once our clients inquire about this specific topic. So, in this post, we'll discuss funeral necessities and explore their importance to the overall grieving process. 
Highest Priority: The Wishes & Legacy of the Deceased
First and foremost, the most important thing to consider when identifying funeral necessities is the intentions of the deceased. With any luck, there will be a clear, coherent record specifying their wishes and instructions in vivid detail. However, in many cases, no such record exists and the family is left in a state of wild speculation trying to guess what they would decide if they were alive.
It may seem like an insurmountable task. But, in many cases, the basic recollection of a loved one is enough to govern the decision-making process. Very often, those who knew them best (often the ones responsible for planning) actually become very confident in their choices. The simple recollection of their interests, passions, hobbies and personality inspire decisions made in the aftermath of their passing.  
It's important to think about what kind of funeral/memorial service they would want, and if it's something you can't decide alone, consult another family member. Evaluating your options and vocalizing your thoughts with someone else can be hugely helpful in compelling you towards a decision you can make confidently. 
Standard Elements of a Funeral 
Many families find it helpful to gain a clear idea of what a typical funeral entails. First and foremost, the foundation of a funeral is the viewing ceremony. This ceremony, prior to the burial, involves preparing the body for presentation, and allowing friends and family to visit and pay their respects a final time. 
Usually, the formal funeral service that follows involves a priest, pastor, reverend, monk or some other religious figure from the faith of the deceased leading a somber ceremony of psalms, readings, scripture…anything relevant to whoever passed. Often, friends and family share heartfelt words of remembrance. The clergyman usually gives a sermon poetically exploring the subject of death and celebrating the life of the deceased. Afterwards, mourners go to the cemetery, where the burial happens. This is, more often than not, the moment where emotions peak and mourners become distraught as they bury their loved one.  
Once this is complete, mourners often go directly to the home of a family member for a small, quiet reception. 
The Essential Services 
Remember: you're under no obligation to agree to additional services or accoutrements. Many aggressive funeral directors will discuss add-ons and propose them as if they're visible confirmation of your love for whoever you lost. Ultimately, you should never, ever feel shame at declining an extraneous offer from anyone handling these services. 
Often, grieving families are inundated with offers of goods, services and materials that are wildly unnecessary. Of course, these additional goods are always ridiculously expensive and cost a prohibitive amount. You're not doing your loved one a disservice by eliminating extraneous costs from their funeral. 
Conclusion – St. Charles Monuments
Planning a funeral, you'll have to deal with a lot of unnecessary offers. However, one single, important item is all you need to properly commemorate the life of your loved one. And that's why, at St. Charles, our mission is to craft stunning monuments and headstones that honor the legacy of your loved one. Ultimately, we aim to honor those we've lost, and create enduring reflections of their impact on the people they loved.