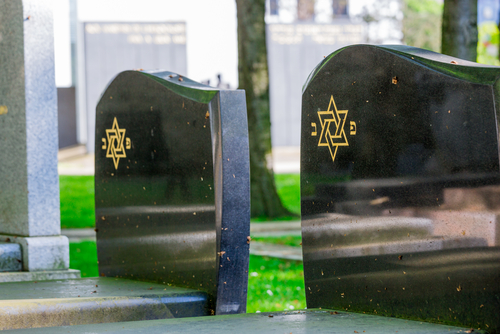 The Jewish faith has some very specific guidelines when it comes to a loved one's end of life and subsequent burial. At St. Charles, we've provided support and guidance to Long Island's Jewish community for several decades in times of grief and distress. Therefore, we've experienced firsthand some of the manifold traditions surrounding final farewells to lost loved ones.
Every detail has profound spiritual significance and mourners often execute them according to ancient custom and tradition. Although there are some acceptable flexibilities, most of Judaism's rich historical traditions remain consistent throughout the years. In this post, we'll outline the most prominent aspects of burial according to the Jewish faith.
After the Passing
Traditionally, Jewish funerals occur almost immediately after a loved one's passing. This urgency is the byproduct of the complex and hyper-specific nature of Jewish mourning customs. Swiftly observing the traditional rites of death demonstrates respect and reverence to lost loved ones, their family and their faith.
Choosing precisely when to begin the process is ultimately for the family and their rabbi to decide. The ceremony itself is altogether rather brief – usually lasting no longer than twenty minutes or so.
The Jewish Burial
In Judaism, earth burial is the preference when it comes to handling remains. Sometimes, mourners choose entombment. However, earth burial remains the most common practice. Traditionally, no one recites any prayers or readings until they lower the casket into the earth and fill the grave.
The Stages of Mourning
The Jewish stages of mourning are a critical step in the process of losing a loved one. As per Jewish scripture, each stage constitutes a specific phase in the grieving process, outlining a general period in which they process their grief, acknowledge their loss and take steps towards healing.
Shiva:
Shiva lasts for seven days and begins immediately after the burial. During this time, mourners will remain at home, preferably the home of the departed. However, the definitive aspect of Shiva is the act of friends and family visiting the home in order to pay their respects, provide support and sometimes a meal of consolation they prepare to make the mourning family more comfortable.
Shloshim:
The second stage of mourning, Shloshim is the thirty-day burial aftermath. Shloshim serves as a period of re-entry into the world for the mourners. Usually, the mourner focuses on returning to work or school, and will avoid any celebrations or fun activities. Often, those coping with grief experience severe mental and emotional pain and can even find themselves dealing with insomnia.
Yahrzeit:
Yahrzeit is the one-year anniversary of someone's passing. At this time, the gravestone is in place at the cemetery. Mourners observe this tradition by lighting a 24-hour candle in the deceased's honor. Additionally, they will often recite the Kaddish prayer proclaiming god's greatness and wisdom. By reciting it, mourners demonstrate that even as their loss tests their faith, they refuse to relinquish their eternal devotion to god.
Matzava Unveiling:
Direct family and close friends unveil the headstone, or Matzava, at the cemetery during a special commemorative ceremony. This is not a strict requirement in Jewish tradition, but it's a custom that many continue to practice. Jewish tradition states that they must mark the grave, usually around the first Yahrzeit. Sometimes, this takes place earlier – directly after Shiva or Shloshim.
Choosing Cemetery Monuments from St Charles Monuments
Choosing cemetery monuments is very important in the aftermath of Jewish death. Numerous customs govern the choice of an appropriate granite headstone. Each monument has specific guidelines they must adhere to. Often, Jewish symbols and Hebrew prayer inscriptions provide sincere reflections of someone's lifelong devotion to their faith.
St. Charles Monuments respects and understands the nature of Jewish burial traditions and their profound role throughout history. Our enduring commitment to providing exceptional service, support and a stress-free experience has cultivated us to the position of Long Island's most popular and reputable memorial provider, both in and out of the Jewish community.