At St. Charles Monuments, we consider it a privilege to provide headstones for individuals buried in Nassau County, Suffolk County, and Queens, including Flushing Cemetery. We are committed to helping families fondly remember their loved ones through creating detailed memorials.
About Flushing Cemetery
Flushing Cemetery is located in Queens, NY, and is easily accessible from all of the major highways in the surrounding area, including the Clearview Expressway, the Long Island Expressway, and the Whitestone Expressway. Despite its urban location, Flushing Cemetery has a rural appeal that creates a restful, calming atmosphere conducive to reflection during visitation.
Throughout its 165 years as a burial location, Flushing Cemetery has become progressively larger. It was initially established in 1853, with a 20 acre plot that was purchased from the John Purchase farm by a committee of citizens who also formed the Flushing Cemetery Association. 22 years later, they purchased the 50 acre Whitehead Duryea farm, and added it to the cemetery.
Flushing Cemetery now has over 75 acres, and continues to be a fixture in the community. The large pavilion pays tribute to those veterans who have passed away in the line of service, as well as honoring those who continue to serve. The beautiful courtyards, tress and other scenery commemorates Flushing's importance as a center of horticulture in the late 1700s.
Non-Sectarian Cemetery
Flushing Cemetery is a non-sectarian cemetery, meaning that people of all faiths can be buried. There are no burial restrictions based on religious beliefs or family associations. However, families may hold burial ceremonies from any religion.
Notable Burials
Louis Armstrong, who was a highly influential jazz musician best known for playing the trumpet, was buried in Flushing Cemetery. His headstone includes his signature nickname, "Satchmo".
Bernard Baruch, the man that Baruch College in New York City was named for, was also buried in Flushing Cemetery. He was a financier on Wall Street, and subsequently played an important role in advising several presidents, including Woodrow Wilson during and after WW I, FDR during WWII, and Harry S. Truman after WWII.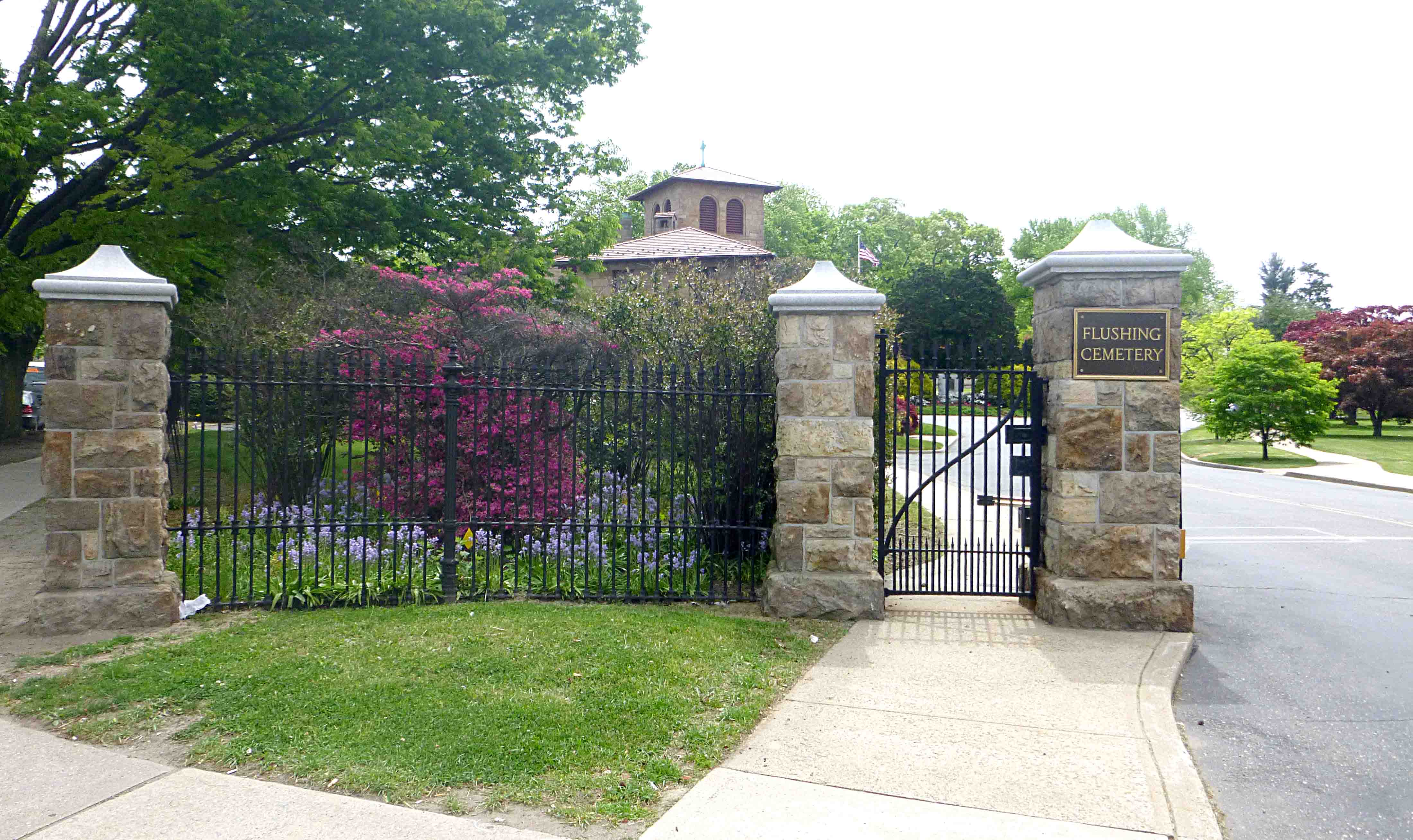 Burial Options
Flushing Cemetery accommodates families by offering several different burial options. Traditional grave plots are available for both burials and cremated remains interment. Chapel niches and outdoor niche locations in the Memorial Garden area also available. Their staff are available to discuss burial options.