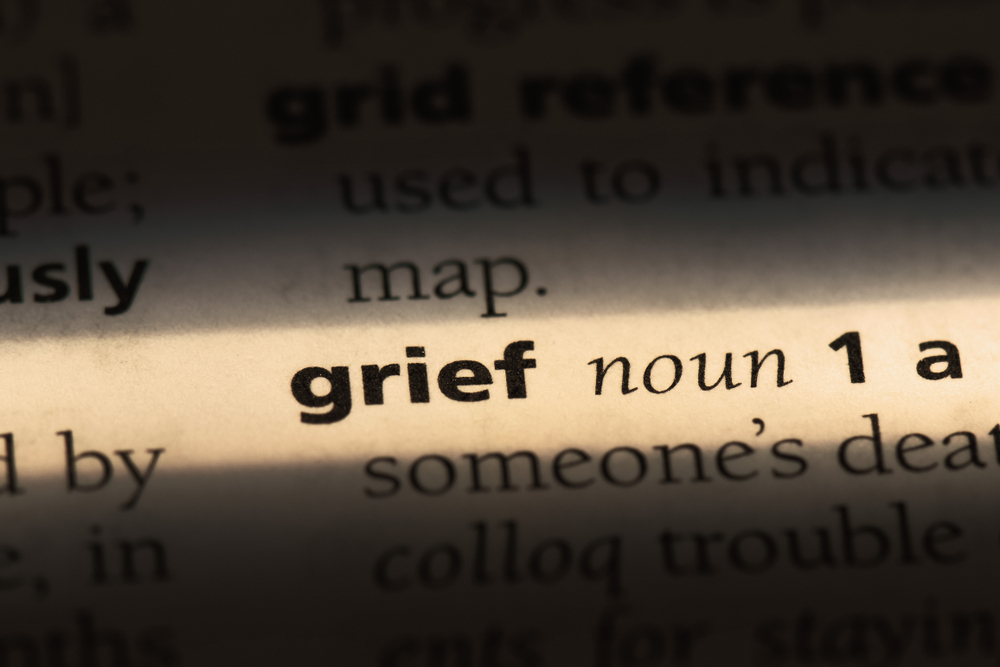 There's no human experience on earth as harrowing or difficult to navigate as grief. Losing a loved one is truly the most painful misfortune that can befall anybody. Of course, at St. Charles Monuments, we've made our mission something much more significant than merely providing headstones. In addition, we make it our highest priority to deliver exceptional service to our Long Island community that makes a difficult time a little bit easier.
Obviously, dealing with grief is confusing, disorienting and overwhelming. In fact, it often feels like temporary insanity. Many of us can use all the help we can get, whether we lose a sibling or parent. Fortunately, BookAuthority.org has assembled a compilation of the very best books on living with grief as of 2021. Often, these books provide indispensable guidance and wisdom that helps countless readers survive, and flourish, following their losses. You can even enlist these books as mourning rituals of sorts. Below, you'll find a list of the titles, authors and descriptions of each book.
The Best Books On Living With Grief
Widowish – A Memoir by Melissa Gould
Many readers cite this bestselling memoir as an extraordinary guiding light in very dark times. Critics describe it as a "hopeful story about grieving outside the box."
Losing a spouse is one of the most agonizing losses anyone can experience. The author of Widowish, Melissa Gould, experienced just that when her husband was suddenly hospitalized and his condition gradually worsened until he passed away. Of course, Gould describes her total confusion and uncertainty in the aftermath of his passing. Left to care for their daughter alone, Gould ultimately discovers that despite his passing, their love for each other endures even beyond death.
Loving & Living Your Way Through Grief: A Comprehensive Guide to Reclaiming and Cultivating Joy and Carrying on in the Face of Loss by Emily Thiroux Threatt
This title is receiving acclaim and celebration, with many praising the "insight, wisdom, and relatable stories, this resource shares everything you need to know to start living again with joy, meaning, and love after loss." Basically, it's a comprehensive manual outlining successful grief survival.
Loving & Living Your Way Through Grief is arranged so that you can select specific topics from the Table of Contents pertaining to the issue that's having the most severe effect on you at that moment. Even when your pain reaches its peak, this book can help you reclaim dormant joyful memories as you learn to adjust to life without them.
Good Grief I'm Healed by Suzanne Rene Grimaud
Suzanne Rene Grimaud tackles trauma, grief, anxiety and panic in the wake of painful losses in this bestselling title. With razor-sharp honesty, she narrates her story of inner healing from painful losses and personal instability.
Losing her mother in a car wreck at a young age, Grimaud was navigating grief and all its perplexities as a fifteen year-old teenager. Ultimately, this book is her firsthand account of her newfound healing and stability after several years of turbulent self-destruction. 
The Night Lake by Liz Tichenor
Admittedly, many call this title a sad, tough story. However, the same readers also praise it for being life-affirming and uplifting. The Night Lake tells the story of a child's untimely passing. Additionally, it explores the aftermath in considerable depth, and a mother's journey towards healing and self-discovery.
Obviously, losing a child is possibly the worst pain anyone can endure. Therefore, finding strength in courageous stories like Tichenor's can help anybody coping with this nearly-unbearable loss.
Conclusion – St. Charles Monuments
At St. Charles Monuments, we want our clients to have every possible resource to help guide them through their grief, from books to support groups. Of course, we understand better than most what a trying time bereavement is. Therefore, we'll do all we can to try and make the headstone-acquiring process significantly easier and stress-free.