In last week's addition to our weekly series, we discussed the different types of monuments available, and how choosing them may affect the rest of the process. While we strongly suggest pre-planning when it comes to making a monument purchase, we don't understand that sometimes, life happens at its own pace and we are unable to plan ahead. To close our three part series on choosing a monument or memorial, we will discuss the different personalizations available once you've chosen a monument, and some final things to consider when preparing for your purchase.
Depending on the type of memorial or monument chosen, there a innumerable options available to help you venerate your loved one's personalities- not just their remains after their passing. Considering the material chosen, monuments are available in a number of different colors or with certain etching available.
Monument Materials
Before discussing different monument colors, it is important to discuss the three main types of materials used in the production of monuments first. Generally speaking, the most commonly used monument materials are granite, marble, and bronze. Typically, bronze is used only in footmarkers or plaques on a head stone, so we will spend most of our time discussing the other two.
Marble
In visiting your local cemetery, you may have noticed that a majority of the older headstones (of those buried between the 1840s and 1940s, more specifically), were crafted from marble. While there are certainly some granite monuments, marble was much less expensive to cut, carve, and polish during this time. In modern times, however, we have the technology available to more easily quarry, cut, and produce granite headstones, and marble headstone have begun to fall into obscurity. In general, marble headstones are only available in black or white, and while beautiful, tarnish more easily with age and are more susceptible to automobile and industrial pollution. If you live in a densely populated area, or one affected by acid rain, we suggest opting for a granite memorial, as it will longer preserve your loved ones memory.
Granite
Granite is by far the most commonly encountered monument material in modern day, and for good reason. Granite is significantly more durable than marble, and comes in many more colors than marble. While marble is more easily carved, the quartz present in granite allows it to last the test of time. Because of their density, granite monuments will remain longer. In addition to this, granite is available in a bevy of colors, which we will discuss below.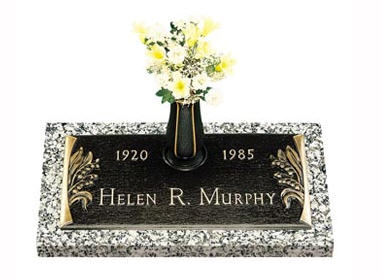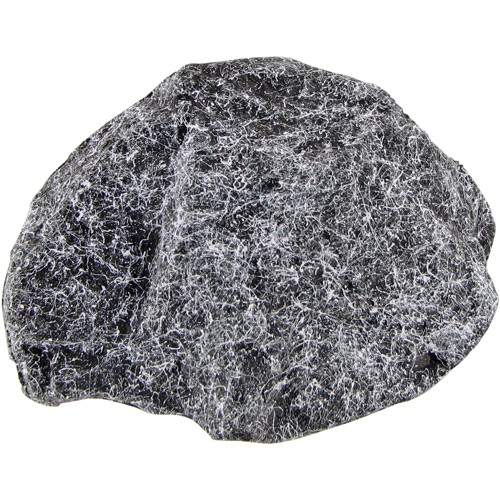 Granite Monument Colors
As mentioned above, granite monuments are available in a number of different colors. To show just how expansive this range of colors is, we've created the table below to help show off the different colors available.
The Final Steps
Once you've chosen the type, material, and style of monument you'd like to memorialize your loved one with, it is important to take a deep breathe before moving on with the final process. When you're ready to make the purchase, double check with your monument builder that every facet of your monument is permitted within your chosen burial site. Beyond that, speak with your monument designer about the available insurance policy for your monument- to further guarantee its longevity.
We hope that you've found the help you need in choosing a monument. At St. Charles Monuments, we know that although life may end, memorials truly do last forever. don't hesitate to contact us now, we are ready to help whenever you're ready.