About New Montefiore
The New Montefiore Cemetery was established in 1928 in West Babylon, NY. They have been serving the Jewish community for generations by providing a respectful and private resting place. The park-like atmosphere provides an environment fit for meaningful reflection.
The New Montefiore Cemetery creates a beautiful environment with plenty of well-maintained shrubs and trees.
The New Montefiore Cemetery has space for individual and family plots, as well as a columbarium.
Regulations
The following items and practices are prohibited from the New Montefiore Cemetery:
Burial of persons not of the Jewish faith
Burial of pet cremains
Liquor and other refreshments
Advertisements and soliciting
Climbing trees and leaping over enclosures
When opening graves, owners of lots must keep their work six inches within their own lots, to prevent damaging connected lands.
The New Montefiore Cemetery does permit plot owners to adorn their graves with flowers or shrubs with approval from the Board of Directors.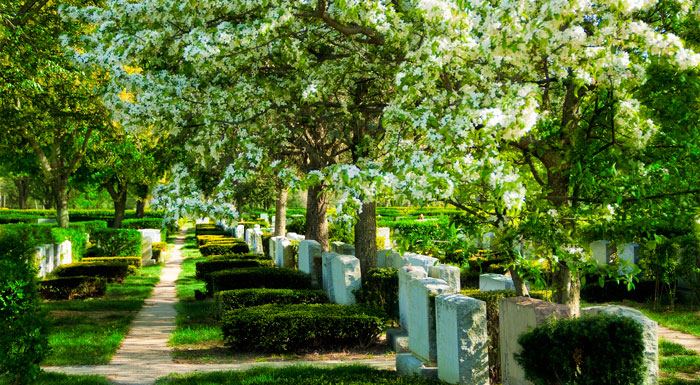 Hours of Operation
The New Montefiore Cemetery gates are open from Sunday- Friday from 8:30 a.m.- 4:30 p.m. The office is open from 9 am- 4:30 p.m. from Monday – Thursday, as well as 9 a.m.- 4 p.m.
The New Montefiore Cemetery gates and office are closed on Saturdays in observance of the Sabbath. The gates and office are also closed on the first day of each Jewish holiday. On legal holidays, the gates remain open, but the office is closed.
Address
1180 Wellwood Ave
West Babylon, NY 11704
St. Charles Monuments is proud to work with New Montefiore Cemetery on a very regular basis. For updated information you may call New Montefiore's office at (631) 249-7000, or call St. Charles Monuments at (631) 694-0943.