About Montefiore
With a record of serving the Jewish community dating as far back as 1908, the Montefiore Cemetery in Jamaica, NY has proven their dedication to creating a respectful resting place for all deceased individuals. With more than 100 years of helping families lay their loved ones to rest, this cemetery is a fixture of the Jewish community in the area. Additionally, they also serve other families and individuals throughout the New York area, and the world.
The plentiful plants, shrubs and trees cultivate a park-like atmosphere, fitting for any family that appreciates the simple beauty of nature. These natural features are maintained, ensuring that the setting for introspection, reflection, and remembrance is always present.
Most plots within the cemetery can be reached through a short walk on the concrete pathway.
Regulations
The following items and practices are prohibited from Montefiore Cemetery:
Burial of persons not of the Jewish faith
Burial of pet cremains
Liquor and other refreshments
Advertisements and soliciting
Climbing trees and leaping over enclosures
When opening graves, owners of lots must keep their work six inches within their own lots, to prevent damaging connected lands.
The Montefiore Cemetery does permit plot owners to adorn their graves with flowers or shrubs with approval from the Board of Directors.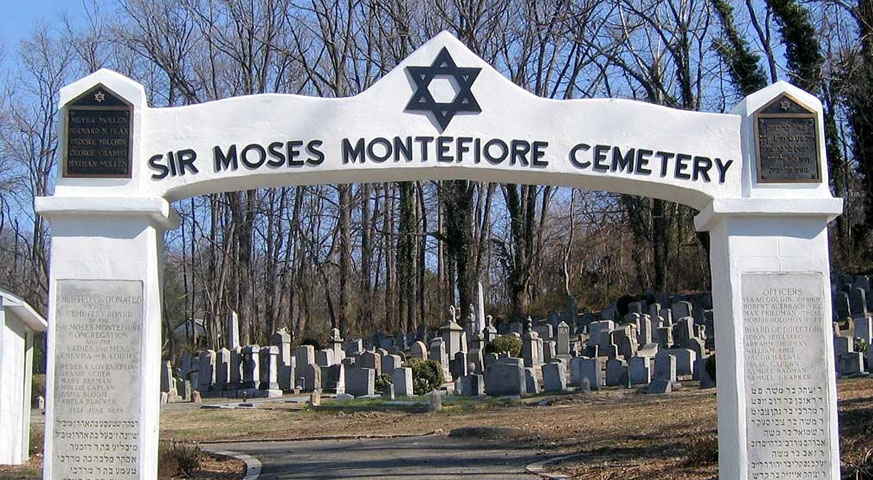 Hours of Operation
The Montefiore Cemetery gates are open from Sunday- Friday from 8:30 a.m.- 4:30 p.m. The office is open from 9 am- 4:30 p.m. from Monday – Thursday, as well as 9 a.m.- 4 p.m.
The Montefiore Cemetery gates and office are closed on Saturdays in observance of the Sabbath. The gates and office are also closed on the first day of each Jewish holiday. On legal holidays, the gates remain open, but the office is closed.
Address
121-83 Springfield Blvd
Jamaica, NY 11413
St. Charles Monuments is proud to work with Montefiore Cemetery on a very regular basis. For updated information you may call Montefiore's office at (718) 528-1700, or call St. Charles Monuments at (631) 694-0943.