St. Charles Monuments is privileged to work with many of the cemeteries on Long Island. One of the longest relationships we've had is that with Holy Sepulchre Cemetery in Coram. For many years we have been able to provide monuments, products, and services to Holy Sepulchre which has helped bring comfort to the families of eastern Suffolk County.
About Holy Sepulchre Cemetery
Holy Sepulchre Cemetery is located on NY State Route 112 and Granny Road in Coram, NY. Each section of the cemetery allows traditional upright monuments and family monuments as well. There is also an older section of the cemetery that allows bronze grave markers. One area of Holy Sepulchre Cemetery is dedicated to graves for Veterans.
The cemetery was founded in 1942 and is part of the Roman Catholic Diocese of Rockville Centre. Since then it has become a cornerstone for families in the middle island area of Long Island.
Known as a serene resting place, Holy Sepulchre boasts grounds that are beautifully maintained. Upon entrance to the cemetery, visitors are greeted with flowers near each gate. This provides a comforting and calm feeling, which is especially helpful to those just mourning the loss of a loved one. Flowers are planted around the perimeter of the cemetery throughout the entire year.
Cemetery Rules & Regulations
As do all cemeteries, Holy Sepulchre has specific rules and regulations regarding visitor conduct and decorations. Although cemetery management sympathizes with the feelings that occur during the painful time of losing a loved one, these rules are put in place to provide a delicate balance between visitors and management. The goal is to keep the cemetery orderly and maintained to the standard that it has upheld over the years. For a complete list of rules and regulations, please see the Rules and Regulations for Catholic Cemeteries.
Holy Sepulchre Cemetery also enforces rules regarding decorations that you may want to leave at the grave of a loved one. Management understands and supports actively remembering your departed loved ones. However, regulations regarding decorations are enforced to maintain the beautiful and peaceful atmosphere of the cemetery.
Some general rules that involve general visitor conduct and decorations include:
Vehicles that enter the cemetery will not exceed 20 miles per hour.
Children under 15 years of age are not permitted within the Cemetery unless accompanied by an adult.
Animals are not permitted in the cemetery.
Cemetery Management cannot be responsible for any plants or decorations left at graves.
After the burial service, the cemetery management reserves the right to remove and dispose of all floral pieces.
No photography of any kind if permitted at the cemetery.
The picking of flowers or disturbing plants and shrubbery is prohibited
Holy Sepulchre Cemetery reserves the right to remove any decorations that may have deteriorated as they will affect the overall beauty of the cemetery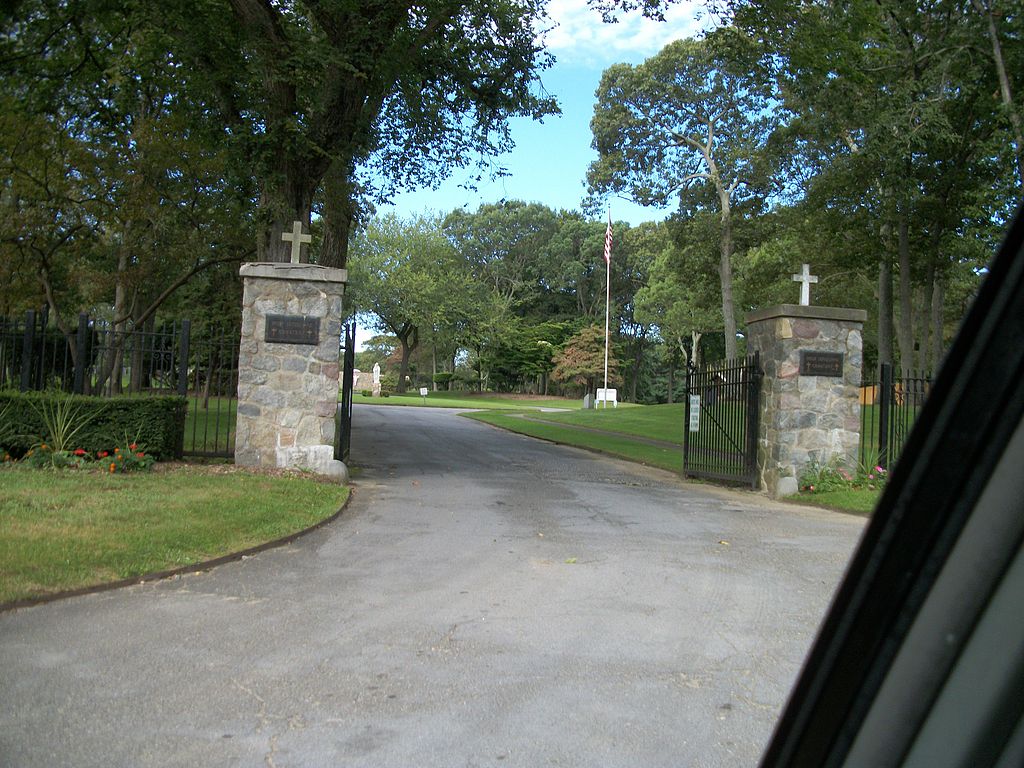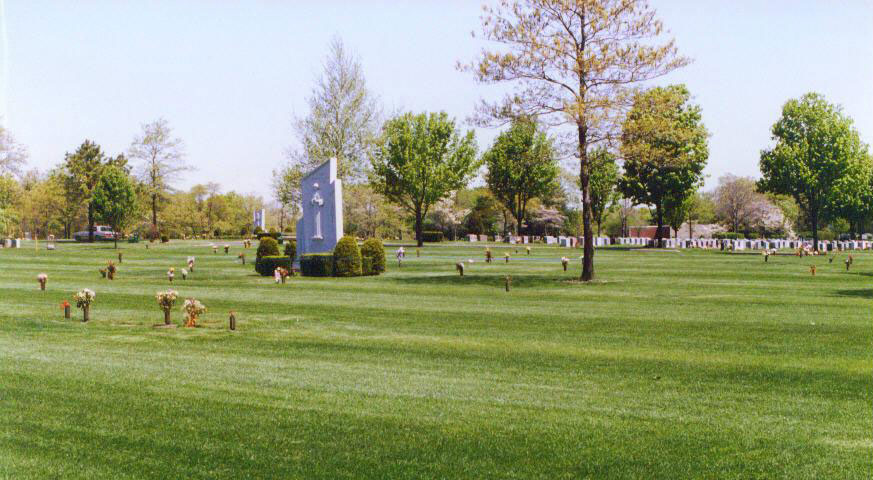 Products & Services
The Roman Catholic Diocese of Rockville Centre aims to provide as much comfort as possible to those who are grieving. For that reason, an extensive range of services and products is offered through their cemeteries. These include:
Single and Double grave spaces with Flush Memorials
Single and Double grave spaces with Upright Memorials
Chapel and Garden Mausoleum
Columbarium Niches for the Inurnment of Cremated Remains
Memorial Foundations
Installation of Bronze Markers
Urns and Floral vase holders
Monument Cleaning Services
Seasonal placement of selective decorations such as grave blankets
Votive Light Candle memorials at our chapel mausoleums
Hours of Operation
Holy Sepulchre Cemetery is open seven days a week from 8:00 a.m. – 5:00 p.m including holidays.
The cemetery office hours are 9:00 am – 4:30 p.m Monday through Friday and 9 am – 12:00 pm on Saturdays. The office is closed on most holidays.
Memorial Masses are usually held at 9:30 a.m.on the first and third Saturday of each month. These masses take place in the beautiful new chapel located across from the Holy Sepulchre office.
St. Charles Monuments is proud to work with Holy Sepulchre Cemetery on a very regular basis. For updated information you may call Holy Sepulchre's office at (631) 732-3460, or call St. Charles Monuments at (631) 694-0943.