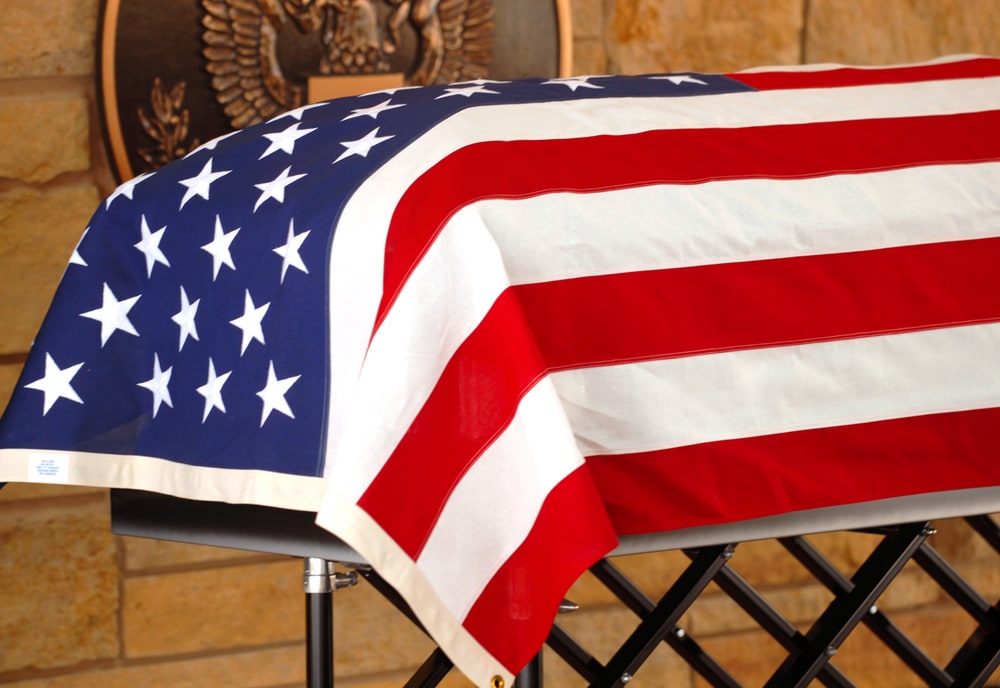 At St. Charles Memorials, we take great pride in commemorating our nation's veterans on Memorial Day, Veterans Day, and in daily life. In addition to the great respect we have for their service, we also create upright monuments to honor them with military symbols. Aside from symbolizing Christ, the cross can, at times, symbolize victory. Occasionally, the anchor can represent a member of the navy. Like these meaningful symbols, the American burial flag is another crucial part of honoring veterans. Read on to learn the significance of burial flags, and who is eligible.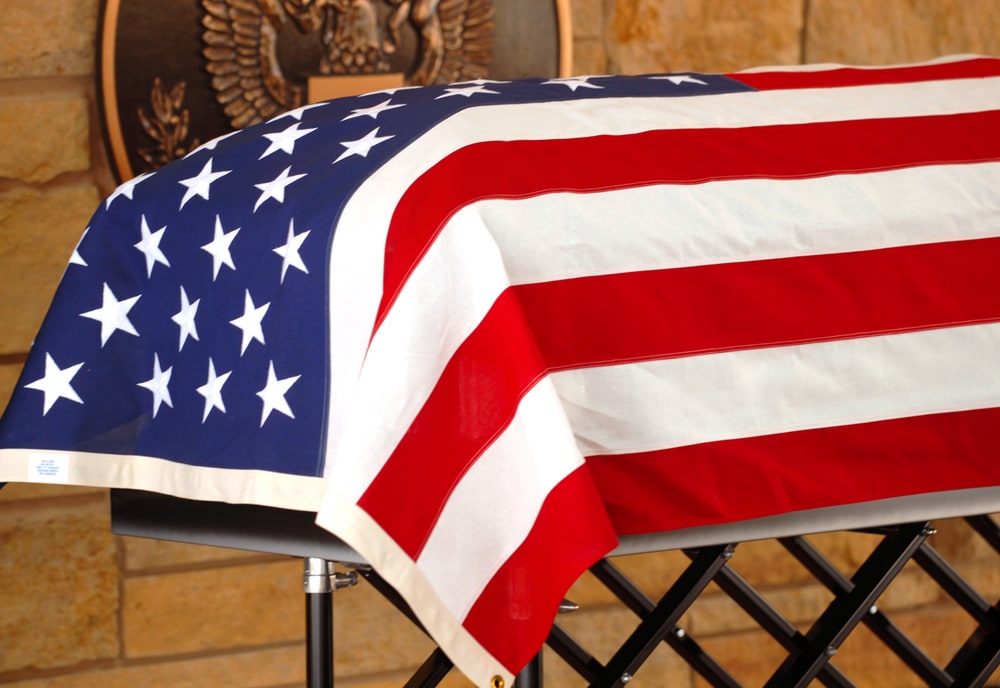 1. What is a Burial Flag?
The American burial flag is given to the families of deceased veterans when a veteran passes away. It is a symbol of the significant contribution they gave to both the United States and its people by dedicating years of their lives in service of our country. The burial flag is generally draped over and buried with the casket beneath the upright monuments. Based on individual preference, flags can either be put inside or outside the casket.
2. Who is Eligible to Receive a Burial Flag?
All veterans who served during wartime are eligible to receive a burial flag. Veterans who were killed during active duty are eligible. All veterans who served after January 31, 1955 (whether during wartime or peacetime) are also eligible.
Most veterans who were honorably discharged may also receive a burial flag.
3. Who is Ineligible for a Burial Flag?
There are some veterans who, for various reasons, are not eligible to receive a burial flag. For example, veterans who honorably completed their term of service, but were later convicted of a state or federal capital crime are not eligible. Those who entered wartime training but were ultimately not admitted due to medical reasons are also not eligible.
Generally, veterans who are entitled to upright monuments are eligible to receive a burial flag.
4. How do You Receive a Burial Flag?
In many cases, funeral directors volunteer to contact the Department of Veterans Affairs to receive the flag. However, surviving family members or friends can also make direct contact with the department. The funeral director may also make arrangements to receive the upright monument.
5. Where are Veterans Buried?
Generally, veterans are buried in one of the many Veterans Affairs Cemeteries. These cemeteries are dedicated entirely to veterans and their families. Burial in one of these cemeteries is granted to veterans without any cost. This includes the upright monuments, gravesites, liners, and routine care.
Spouses may be buried alongside deceased servicemen or women, providing that the family adds an inscription to the upright monuments, rather than an additional headstone. Dependent children may also be buried with deceased veterans.
Upright Monuments
At St. Charles Monuments, we take pride in crafting headstones that are a fitting tribute for the deceased. We ensure that the inscriptions, symbols and accuracy of the upright monuments are of the highest quality. Contact us to learn more about our upright monuments, or for more information about how we can create a lasting tribute for veterans.